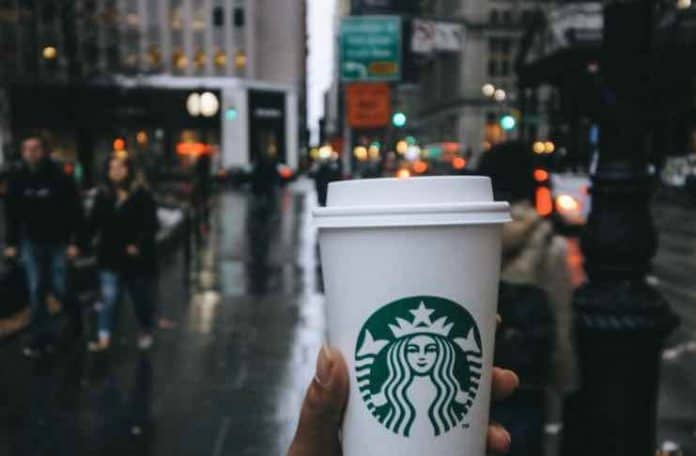 Searching for a great list of the best coffee shops in Manhattan? You've reached the right place.
Already the world's financial, cultural, entertainment, and media capital, it is not surprising that Manhattan is also the home of some of the planet's foremost coffee shops. Hence, if you want to get your daily caffeine fix, you should check out these 25 best coffee shops in Manhattan.
We made a nice list of our top favorites. We could've added more, but we didn't want to make this too long for you. Go ahead and browse through…
Our 25 Top Favorite Coffee Shops in Manhattan:
1. Devocion
No NYC coffee house makes freshly brewed coffee the way Devocion baristas do. When they say their partners harvested Colombian coffee beans only ten days ago, you do not have to argue. The proof is in the piping hot cup.
2. Abraco
With their great espresso machines that churn fascinating single and double shots to throngs of caffeine addicts, Abraco is a sure favorite of coffee connoisseurs. Its Middle Eastern, Italian, and Spanish influences are ever-present in every cup you drink.
3. Little Collins
This Manhattan coffee shop hits all the senses and transports you to the magical streets of Melbourne in the Land Down Under. It is the perfect place to enjoy Aussie-style espressos and pour-overs.
4. Maman
Feeling like a snug oasis in the crazy Manhattan jungle, the Maman is a crowd favorite. It offers rich and decadent coffee with some of the borough's best French pastries. After a cup or two, you should be ready for some shopping.
5. Birch Coffee
Get ready to fill your senses with the pleasing aromas and flavors of freshly brewed Colombian and Brazilian coffee beans at Birch Coffee. If you feel like having a nice latte or cappuccino, they can serve that, too.
Watch this video to get a glimpse of Birch Coffee:
6. Stumptown
For a coffee experience straight out of Portland, Stumptown is worth checking out to have your daily caffeine fix. Its bestsellers feature single-origin beans that satisfy every caffeine cravings you may have.
7. Felix Roasting
You may not like the quirkiness of its décor, but Felix creates some of the best new-age Java beverages on the planet. Get ready to be blown away by their Deconstructed Espresso Tonic. It is a drink like no other.
8. Bluestone Lane
What sets Bluestone Lane from other Manhattan coffee shops is their decades-old relationship with Central and South American sustainable coffee farmers. You can bet every cup you drink can only come from the best growers.
9. Joe Coffee
They may have small cafes, but Joe Coffee makes up for it in sheer numbers. You can find several Joes across Manhattan and throughout the Big Apple. You might even want to pick a branch that offers Latte Art classes to learn how to make your own.
10. East One Coffee Roasters
This is definitely one of the best coffee shops in Manhattan. Sourcing their coffee beans from Guatemala, Brazil, and Colombia, East One continues to wow the Manhattan coffee-loving crowd. What makes this coffee shop very interesting is that you have a fine-dining-pedigreed chef at the helm.
11. Blue Bottle Coffee
With more than 15 coffee shop locations in Manhattan alone, there is no excuse for not having the best cup of coffee to quench your caffeine thirst. Employing the Bay Area's coffee-loving flair in the Big Apple, getting the highest possible quality coffee is a given. 
12. Culture Espresso
There are only two Culture Espresso locations in the borough. So, expect long queues all day long. Nevertheless, the café offers outstanding coffee and the Big Apple's best chocolate chip cookies, making it the perfect pairing. 
13. Bibble & Sip
This quaint and cute coffee shop in Midtown serves delectable pastries to go with their cappuccinos and lattes. It is a gem in the Manhattan black hole, complete with attention-grabbing and unique house-made recipes to go with every cup of Joe.
14. Intelligentsia
Nobody makes drip coffee the way Intelligentsia does. With coffee beans sourced from 14 different countries worldwide, every coffee offering is unique with the changing seasons.
15. Think Coffee
Perfect for the digital nomad, Think Coffee offers reliable wireless internet to go with their fabulous Ethiopian specialty coffee. You can even stopover for lunch or grab a quick sip while strolling the streets of Manhattan.
16. Hi-Collar
Watching Hi-Collar baristas make coffee is like watching a magic show. This coffee shop does not use high-end espresso machines. Instead, it relies on age-old siphon coffee makers to mesmerize 11 coffee-loving customers at a time.
17. Ground Central
Ground Central's spot on 52bd is perfect for escaping work-related stress. You can close your eyes while enjoying a hot cup and watch your worries disappear. If you are the grab-and-go type, the shop on 40S is for you.
18. Double Dutch
This small coffee shop's green backyard is always a heavenly spot for enjoying their high-quality coffee. Make sure to grab a cookie from Levain across the street to make your coffee drinking more worthwhile.
19. Ninth Street Espresso
Manhattan never knew quality coffee until Ninth Street came along in 2001. It has a no-frills coffee beverage selection that will put to shame even the most famous coffee houses on the East Coast.
20. Gregorys Coffee
This Manhattan coffee house lets you see coffee differently. Aside from soul-touching coffee drinks, the café also serves healthy baked goods made from scratch. Whether it is an espresso or a latte, it is the impeccable customer service you will love.
21. Oliver Coffee
Located in Lower Manhattan, Oliver is the perfect coffee haven for specialty lovers. It offers a variety of roasters and a magical selection of international cuisines to perk up your caffeine addiction.
22. Taylor St Baristas
Midtown's best-kept secret, Taylor caters more to overstressed office workers in the borough. It is the perfect place to enjoy a Flat White, complete with a delectable avocado toast.
23. Black Fox
Black Fox is the place to go if you are looking for a coffee-filled afternoon meeting or a caffeine-rich post-work date. This posh coffee shop is a crowd favorite since 2016.
24. Irving Farm
Expert pastries only deserve high-quality coffee. Irving Farm lets you enjoy your house-made pumpkin-spice latte or other specialty coffee with fresh cookies, tarts, bagels, salads, and sandwiches.
Bottom Line
There are hundreds of cafes dotting the Manhattan landscape. If you only want the best, you should always drop by at any of the 25 best coffee shops in Manhattan we shared with you to get your daily caffeine fix.
Want to read a few more of our latest posts? Check out our tips on how to jazz up your coffee in the morning, or our tips for making quality restaurant pizza at home.
Charles Vallena is the founder and managing editor of Cuppabean.com, a coffee blog that helps people make better coffee by providing expert insights, recipes, and in-depth reviews on coffee makers. Follow Cuppabean on Facebook here.