For thousands of years, people have enjoyed drinking hot drinks like coffee, tea, and hot chocolate. Over the centuries different recipes were invented to create the beloved classics, like hot chocolate and marshmallows, tea and sugar, and coffee with cream. While those are wonderful, drinking something the same way on a daily basis can start to become lackluster. Luckily, there are plenty of other options available for anyone who wants to put a new spin on an old classic.
Use ingredients that are likely already in the kitchen cupboards or go on a field trip to the local specialty grocery store for more obscure ingredients. Have a fun time testing and tasting new concoctions, then sit back and relax with a fragrant mug over the morning news. If mornings are hectic and your hot drinks need to be consumed on-the-go, use coffee sleeves around the cup to protect hands from the heat.
Coffee with a Twist
If black coffee isn't appealing, there is no need to pull out the old cream and sugar standbys. Try blurring the line between coffee and hot chocolate by adding cocoa powder and top with whipped cream and a sprinkling of cinnamon for a creamy treat. Butterscotch, caramel, toffee, and maple syrupy are perfect sweeteners for anyone who wants something besides plain sugar.
Fruit lovers can experiment with mixing berry or strawberry puree with hot coffee for an unusual and tangy flavor combination. During the holiday season, use up extra eggnog by mixing it with freshly brewed coffee in place of regular creamer. To be extra fancy, top with whipped cream and a touch of nutmeg.
Tea with Fruits
The ancient art of brewing tea is accessible to everyone. Make sure that the tea is steeped properly. Not long enough and it will be weak, too long and it will be bitter. Drinking it without additives is perfectly fine, but it pairs well with many combinations of flavors.
Anyone looking for ways to enhance tea's natural flavors has probably tried combinations of lemon, honey, and milk. Fruity teas can be made by adding citrus peels like orange or lemon, juice, or berries that have been cooked and strained to black tea and sweetened up with sugar or honey. Try adding cloves for a special twist to a citrus-style tea. Mint can be added to many types of teas and is great for a light, refreshing taste and aromatic scent.
Hot Chocolate Enhancements 
Chocolate is one of those ingredients that blend up beautifully with tons of other flavors. Mix things up by trying a new kind of chocolate. Dark, light, white, and combinations of different chocolates give an old favorite a brand-new taste. Milk is a traditional liquid base, but almond milk, soy milk, coconut milk, or even water can be used for varying levels of richness.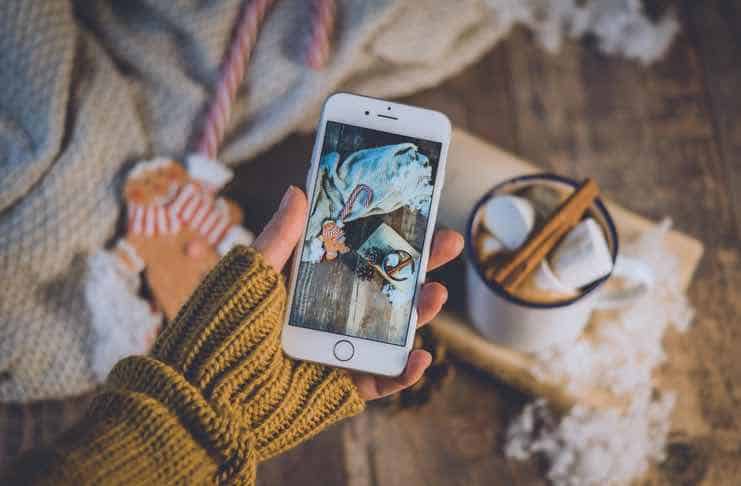 Swirl in vanilla and honey with a cinnamon stick for a comforting beverage, or spice things up with cayenne pepper or chili powder. Add just enough spice to give some extra warmth or go for a more intense tingle. Brown sugar and cinnamon will add some sweetness and fullness to spicy cocoa.
Eggnog also pairs well with dark hot chocolate, producing a fantastic blend of bitter and sweet that can be enjoyed as it is or jazzed up with whipped cream, cinnamon, nutmeg or maple syrup.
Conclusion: Enhance Your Hot Drinks Every Now and Then
There are few things better than snuggling up with a hot drink on a cold winter morning, and for some also on a super hot summer morning. Get creative in the kitchen and see how many different drink combinations can be made with whatever items are already on hand. Invite friends and family members over to try them out and make some wonderful memories together.