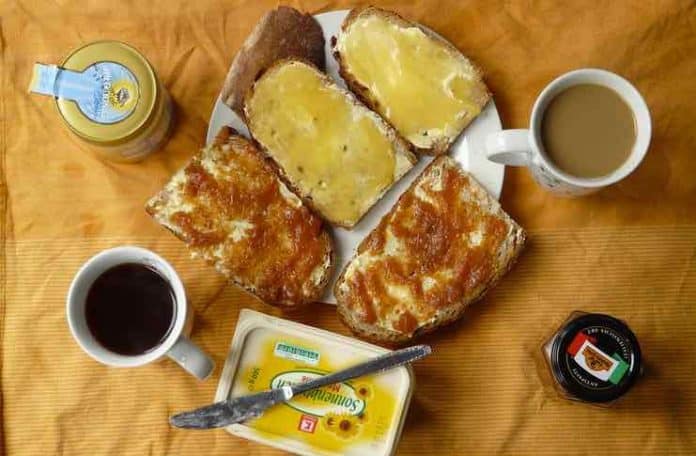 There is no better combination than a coffee and a sandwich, and with so many different types of coffee and sandwiches, there are almost limitless possibilities. While coffee and sandwich fans all have their personal favorites, some classic combos should grace the menu of every cafe and sandwich shop. Whether you love cappuccino or an espresso, a club sandwich, or a toastie, this article is a celebration of the perfect coffee recipes to pair with your sandwich.
Cappuccino and a Breakfast Baguette
Although many people enjoy cappuccinos at all hours of the day, cappuccino in Italy is very much a morning drink. Italians only tend to drink milk products at breakfast time as it gives their bodies enough time to absorb the lactose during the day. As cappuccino is the king of morning coffees, what better sandwich to pair with a cappuccino that the king of breakfast sandwiches. A classic breakfast baguette is a perfect way to fill you up and get you ready for a busy morning. The breakfast baguette filling really depends on where you are from, but for most people, it needs bacon, sausage, and eggs with their favorite sauce. An alternative to the breakfast baguette is the breakfast burrito, which often includes eggs, potatoes, cheese, and avocado or tomatoes and is equally great to enjoy with a morning cappuccino.
Vanilla Latte and a Club Sandwich
The ultimate lunchtime coffee and sandwich combination, the vanilla latte, and club sandwich duo have a bit of everything; juicy chicken, crispy bacon, tangy cheese, smooth coffee, and the sweetness of the vanilla syrup. A cafe favorite all over the world, this really is a winning combo, and anyone who is considering opening a coffee shop needs to make sure that they have mastered this one. The secret to making a great latte at home is freshly ground beans and perfectly frothed milk. To create the classic club sandwich, make sure to slightly toast the bread to make sure that it doesn't get soggy. The ratio of the different ingredients in the sandwich is essential, and too many people overstuff the sandwich. Triple decker bread is a hallmark of the club sandwich but doesn't overfill it.
Espresso and Pesto Chicken on Brown Bread
This combo is a fantastic energy booster at the end of a busy day. This is the perfect match for a pre-gym snack or to tide you over until dinner time. Espressos give you all the benefits of caffeine, with none of the fat of a cappuccino or latte. Similarly, pesto chicken on brown bread provides quality protein and essential fiber. The most crucial element of pesto chicken is that you use homemade pesto. Too many people are reluctant to make their own pesto because they think that it is hard to make, but it is actually very simple. Just make sure to use fresh basil and quality olive oil to give your pesto the perfect sheen. If you insist on adding some cheese to the sandwich, make it a low-fat mozzarella to keep it healthy. Don't drink espresso too late, or it could affect your ability to fall asleep later. It's essential to stay hydrated when drinking espresso, so enjoy this combo with a glass of cold water to get the full benefits.
Decaf and a Toastie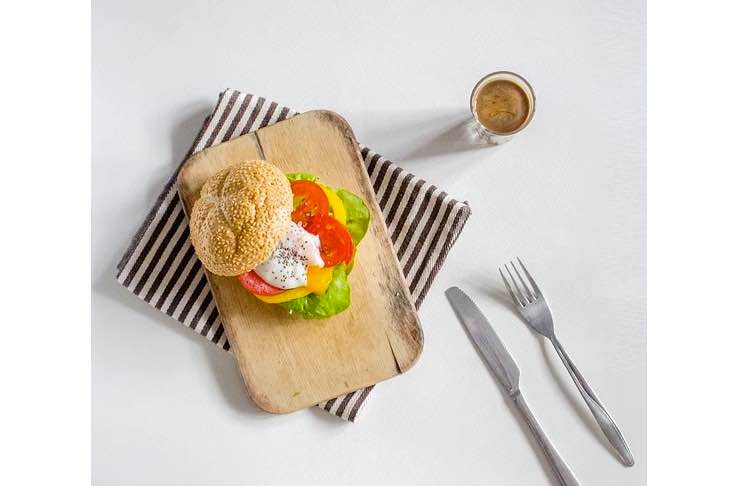 This is the perfect evening comfort food to wind down with after you have kicked off your work shoes and are settling down for the evening. The secret to a delicious toastie is to make sure that the cheese is fully melted. This is easier said than done because when you smell that cheese melting, it is so tempting to just pull it out of the toastie maker and start munching. There are so many classic toasties like ham and cheddar, tomato, basil and mozzarella, and brie and cranberry. Decaf still has caffeine, so make sure that you don't drink it too late, especially if you are overly sensitive to caffeine's effects. If this is the case, try substituting the decaf for a chamomile tea or add honey and lemon to hot water for the perfect bedtime drink.
Everyone loves coffee and a sandwich, and trying out different combinations is a really delicious way to experiment with flavors. The important thing is always to make your sandwiches with fresh ingredients and to grind fresh coffee beans fresh every time. The difference really is huge when you prepare everything fresh. If you are a sandwich and coffee lover, try out some of the combinations in this article and then try and create some of your own. And if you end up looking for a coffee shop – try one of these.