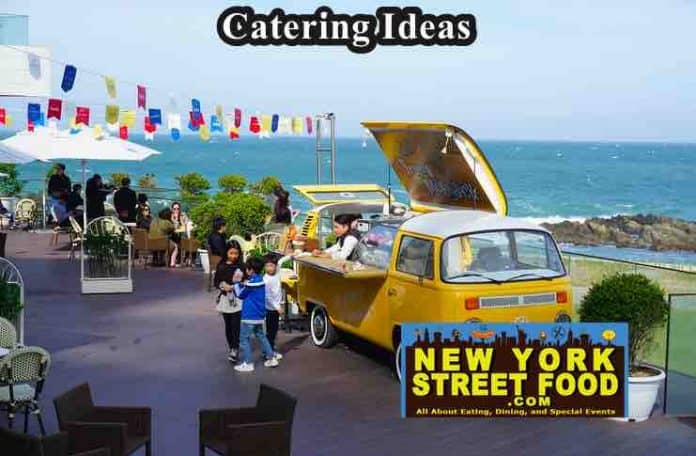 Catering companies have become rather creative when it comes to serving customers. It doesn't matter whether a backyard Barbecue box or home pop up the customers' experience. You can make use of some culinary ideas and meal delivery packages for virtual meetings and small gatherings.
In this article, we'll discuss five catering ideas and meal delivery packages for virtual events. So keep on reading to find out more information. For some of the ideas, we teamed up with friends from New Zealand who create amazing catering boxes. 
Catering Ideas & Meal Delivery Packages for Virtual Events:
 1. Drive-In
Many catering services have a lot of space for a driving experience for the guests. When the guests arrive, they can sit in their car inside the parking lot or a park. The catering service will arrive at each guest in their car, and it's an excellent option for formal events during the pandemic. It's an excellent catering service idea for small gatherings and virtual events because the guests don't even need to come out of their car to enjoy their food.
However, you need to be prepared to do your homework. You need to realize and be cautious of the fact that most catering companies will not have the skill or experience to orchestrate a drive-in food service. This is why you need to ensure that if you are planning such an event, the skill, ability, and expertise of the company is well-researched. If you're a reader in Brisbane, Australia, for example, you can book a catering company with real experience in this specific field. A Drive-In food event can be a lot of fun for everyone, especially if you are able to convert the same into an open-air movie theatre. 
2. Home Delivery
If you're holding a virtual event for your guests online, then you can get a food catering service that also provides the benefits of home delivery for your attendees. When you find such a local service in your area, they will deliver to every home by themselves. You do not have to worry about anything in this regard. This way, you'll be able to add value and a personal touch for your attendees, and the virtual event will be able to carry out smoothly.
It's a great way to cope with the current challenges of the pandemic.
 3. Drive Through
When holding a virtual event for your guests, you can also go for the drive-through experience. You just need to allocate some space in your office and hire a catering company that provides such kind of service in your area.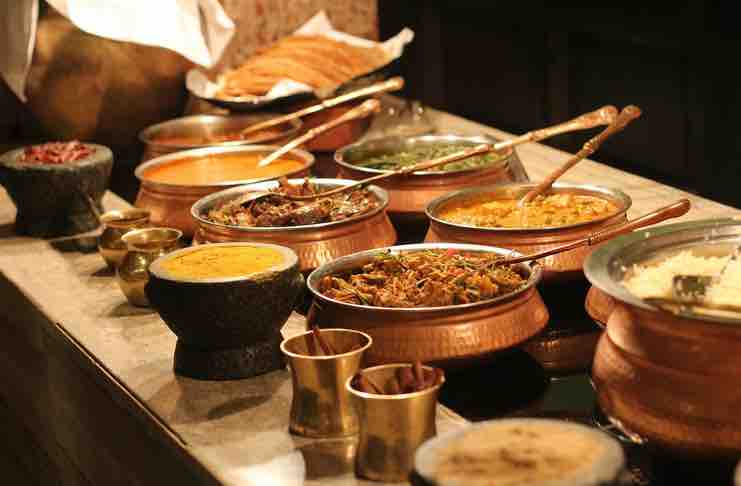 However, you will need to set up a drive-through at the headquarters of your office, or somewhere else. Then, the guests can drive through the office and pick up their meals. Visiting the office during these times, even if they don't really go inside – can produce great feelings. This unique experience makes your event a bit more special for your attendees. Just make sure the food is delicious, and worth their drive.
 4. Celebration Boxes
One of the coolest catering ideas that are trending lately is celebration boxes. These are individually packages boxes that include different styles of meals such as a "Brunch Box", a "Sweets Box", and more. These boxes can be customized according to the client's personal requests, based on the type of event. 
5. Hire a Food Truck
This may not be a new idea, as we all know food trucks in New York City. However, this pandemic has brought many of the best food trucks down, so it's a great way to support the industry. 
If you want to produce a unique and fun event outdoors – hiring a food truck is the way to go. Find a good catering service that provides food truck events. Make sure to ask for references, see pictures and videos of events they produced. 
If you have a budget for only one food truck, go for a dessert truck, like a waffle or ice cream truck. These sorts of trucks will definitely make your event more fun and exciting, and your attendees will remember it..
After taking a look at the above catering ideas, I'm sure you're ready to plan and produce the perfect virtual event…