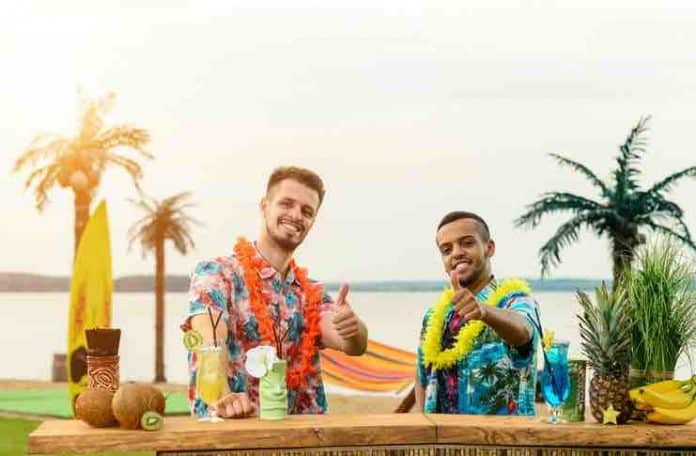 Traveling is an activity that many people love to engage in. Our entire team at NYSF are currently on the roads. Each one traveling in a different part of the country, working on the road.  Going to new places offers many advantages. Although travel is not without its challenges, the benefits make it a worthwhile activity. In this post, we'll discuss a few ways you can make money while traveling.
Travel gives you the ability to do something different. There's a possibility to do new things that offer a unique level of excitement. It allows you to discover and expand your horizons. You learn about different cultures when you visit a new country which makes you more open to diversity.
When traveling, you get the opportunity to meet and make new friends. Visiting different places is not just about new experiences and great food. It's also about building lifelong connections.
The emotional benefits of traveling are perhaps the most crucial aspect of traveling. People who travel often find themselves with a greater sense of satisfaction and happiness.
However, you must also understand that traveling can be a costly hobby. It's always a good thing to have some extra spending cash while out on a trip. Fortunately, the gig economy allows anyone with the right skills and attitude to earn some money no matter where they are. Here are ten practical tips on how you can make money while traveling.
1. Request For Flexible Work Arrangements 
Sometimes you don't have to look for a job abroad if your current company will allow you to work on a flexible schedule while on vacation. This arrangement may be feasible if your occupation will enable you to perform your tasks remotely.
Whether you're working as a real estate broker, interior designer, medical transcriptionist, financial agent, or data analyst, it's best to communicate your flexible work arrangement request to your supervisor or manager beforehand so that you can have access to the tools needed.
2. Be A Freelancer
Freelance jobs allow you to work wherever you are, at your own pace and time. You can boost your earning potential even while soaking in the sun or enjoying the mountain breeze. One of the most famous roles you can get as a freelancer is a writer.
Some freelancers work as ghostwriters, editing, and proofreading another person's content. Freelance copywriting is very popular these days and is always in demand. Programmers, graphic artists, social media managers, and other roles that allow you to telecommute are also possible options. Freelancers earn per hour or project, so be creative in choosing the type of work you do – there is no limit.
3. Sign up for a Food Ordering Platform
It's possible to earn extra money without too much effort. You can get several dollars by signing up for the Grubhub Referral Program. If you don't know, Grubhub is an American online and mobile food ordering and delivery platform, which connects diners with local restaurants.
Aside from the attractive discounts available on the app, Grubhub lets you earn simply by referring people to use their program. Resourcefulness is an excellent skill when you want to boost your finances while out traveling.
4. Search For Jobs Before Leaving
There's nothing wrong in wanting to be prepared. It's possible to land a job even before you leave for your trip. Some companies hire tourists as seasonal workers for their hotels, resorts, restaurants, and bars.
You could also look into yacht clubs and other recreation facilities that may need an extra hand during the holidays. If you want to have an assurance that you'll have work before arriving at your destination, it's best to reach out to the company that recruits temporary holiday workers.
5. Look For Ex-Deals
If you travel often, consider getting paid to test out new hotel rooms. Hotel rooms are often expensive, but there are many places where you could test out rooms for a fair amount of money. Some companies, however, may not offer monetary compensation for people reviewing their facilities and services.
If you're qualified, you may enjoy free accommodation or free meals in exchange for your reviews. You can also look for house sitting opportunities to get free housing in exchange for looking after the home while the owners are away.
6. Make Money From Your Hobby
Before looking at the different ways to make money during your travel, consider your interests and hobbies. You can sell your photos while traveling if you're a skilled photographer. If you're a blogger or vlogger, it's time to consider monetizing your content.
If you want to make money even while traveling, you can consider starting a travel blog. Traveling and blogging are some of the best ways of earning online. As long as you have an attractive site with lots of content, you can start earning from your travels and blog.
7. Become A Tour Guide
There are simple requirements for working as a tour guide while on a trip. First, you must be very familiar with the place, and second, you should love talking to people. However, for a few hours each day, you'll be able to earn a decent amount to add to your travel budget.
8. Earn Additional Cash Using Your Skills
Do you know that you can work as a translator while traveling? Translating jobs are lucrative part-time work that can be done by anyone with bilingual or multilingual skills. This job requires patience, but it can pay off well, even for a few hours a day.
9. Be An Au Pair
Au pair jobs allow you to get free accommodation as well as additional spending money. It's best to work with a reputable agency if you want to work as an au pair. You should be good with people, especially with children, to be successful in this line of work.
10. Rent Out Your Property
You can start securing some extra spending money before leaving for your trip by renting out your house and your car to trustworthy individuals. Instead of leaving your vehicle or home unused while you're away, you can easily earn several hundred to a few thousand dollars without lifting a finger.
Takeaway
Traveling has its ups and downs, but it also offers many great opportunities for those willing to take a chance and see what it offers. Make sure that you do plenty of research and find jobs that are appropriate for your lifestyle. Traveling is fun as it is exciting, but it takes time to learn how to make money online while traveling. Thanks to modern technology and some ingenious thinking, you'll able to travel around the world, get paid, and enjoy your holiday at the same time!