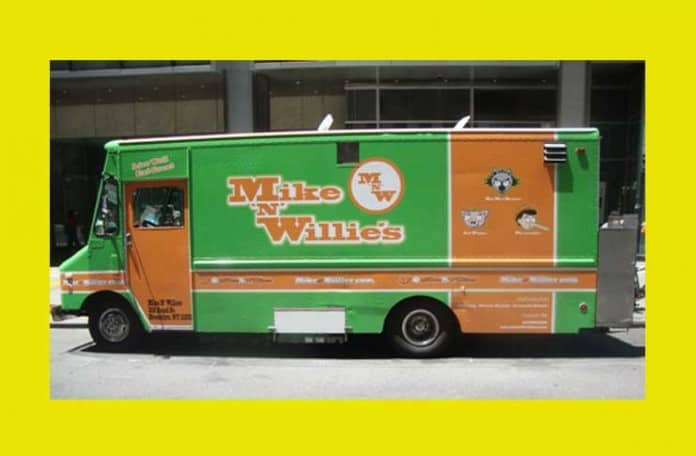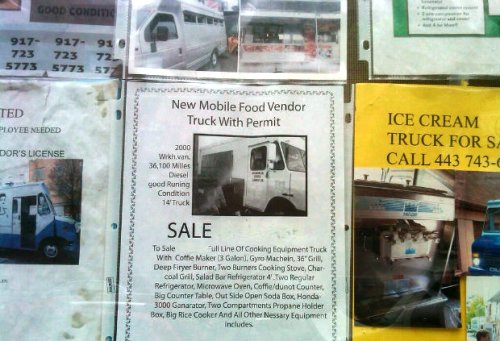 A few weeks ago we were contacted by Ilya Marritz, a reporter for WNYC who was doing a story on the black market in food truck permits.  He asked if we could put him in touch with any vendors to discuss their experience in obtaining a mobile vending permit.
We were able to put him in touch with several vendors who would only speak "off the record", but Ilya directly contacted Ed Song from Korilla, who actually went "on the record".  Ed believes that by highlighting the problem, perhaps a better solution could be crafted.  And it could even help with the city's budget deficit.
Extremely high demand and a limited supply of anything can create a black market, and food truck permits are no exception.
From WNYC: People think running a food truck is the hippest job around, but there is a shadowy side to food trucks' fun and quirky image.
There are only 3,000 citywide, two-year permits, and there are so many names on the wait list (more than 2,000) that the Department of Health hasn't taken names since 2007.
"There really is no legal channel to go through to obtain a permit," said Song.
So Song (right) turned to a middleman for the permit for one of his three trucks (the other two permits he obtained by going into partnership with existing permit holders).
Recalling his first contact with the middleman, Song said "it was scary. You're giving them a lot of hundred dollar bills without a receipt. It's just the nature of the business."
After an initial down payment, Song took the truck to the Department of Health for inspection, and when it passed, he paid the balance and received the white sticker that's now on the side of the truck. In total, it cost about $20,000.
Several others in the food truck business confirmed the existence of a large and robust underground market for permits. But only Ed Song allowed his name to be used.
One popular vendor told WNYC anonymously that turning to the black market went against her instincts, as someone who'd worked in a variety of retail and service businesses.
"All the other jobs or businesses I was involved with were much more straightforward in terms of paperwork or how you get a license for something," she said.
It's not known how many trucks operate under illicitly procured permits.
There are many more details at the original article on WNYC here.  We highly suggest clicking through and checking it out.