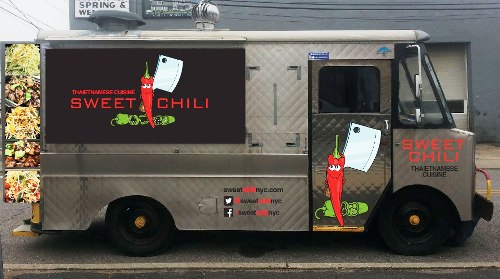 Are you thinking of starting a street food business? If so, the name of your business will be very important.
You need a name that will compel newcomers to try your food at least once. Whether people return or not will all be about their first experience, but you at least need to entice them to make the first move.
Our friends at Mobile Cuisine had an article recently detailing 6 different routes you can take in naming your food truck, and jumpstarting your street food business.
The obvious choices in naming a food truck are after the owner or chef (Big D's Grub Truck) or after your best dish (Souvlaki GR).
Two options for getting some press that weren't named in the article are to choose a controversial name, or a double-entendre. The latter is fairly easy if you serve hot dogs or meatballs. Remember, there's no such thing as bad publicity.
Several other methods for naming your food truck can be viewed at the Mobile Cuisine article here.