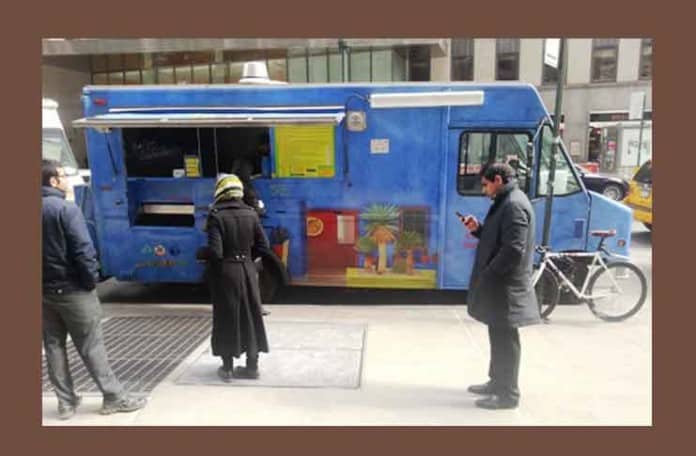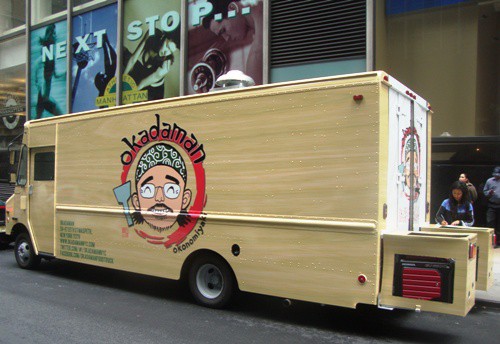 We're starting to hear back from vendors who have been off the road for the winter. Here's what we know so far about return dates:
Coolhaus will be at the Affordable Arts Fair tomorrow, then on the road based more on the weather than a particular date.
Same thing with Kelvin Slush, who took the truck out yesterday and distributed FREE slushes by Whole Foods Bowery. We're waiting for the return of the Ice Cube, which is parked not far from where we live in the West Village, but they will be weather-dependent too.
Andy's Italian Ices is coming back, but that will depend on the weather too.
Okadaman told us they have improved every aspect of their process, and are shooting for a return date of April 22nd.
The Famous Dal Wagon is expected to be back on 39th just east of 6th Ave, but we don't have contact info for them. If you work in the area, please let us know if they are back.
Bistro Truck is sending us details later today, so check back here for an update.
We are also waiting to hear back from Morocho, Fun Buns and a few others.