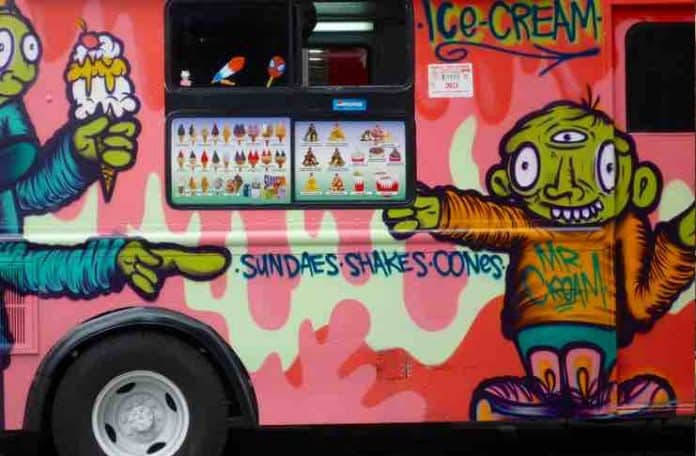 After thinking about it for a long time, you've finally decided to become a food truck owner. Owning a food truck in NYC is a huge challenge, but a possible one. Generally, you have an inspiring road ahead since your can truck could become a profitable, fast-growing business. It will simply take a whole lot of innovation, creative ingenuity, and hard work, and the relevant resources and knowledge at your fingertips. 
Below are 7 useful tips for owning and working on a food truck that can help you and your staff on that end:
7 Practical Tips for Owning a Food Truck in NYC:
1. Always be ready for the unexpected
With the daily operation of a food truck business, your primary goal should always be to be "ready for the unexpected". Much like a brick and mortar restaurant, every day is full of its specific set of challenges.
However, some of yours will be a bit more unique. It would be prudent to come up with a contingency plan for everything, such as running out of food, the truck breaking down, and challenges with accessing locations to park. Since time is money, you cannot afford much downtime when you're not selling your products. 
In case you have employees running the food truck with you, ensure that they are up to speed with your particular contingency plan. They should also know how to deal with any obstacles on the road that may arise when you're not present on the food truck. 
2. Be ready to work hard
Much like the brick and mortar restaurant business, working on a food truck needs hard work and commitment. You have to remember that with all the paperwork, marketing, prep, and food shopping you need to do, there is a lot more to the food truck business besides the time spent on that truck cooking for clients.
As a food truck owner, you need to understand that to have a thriving business you can't simply make your hours and work only when you feel like it. You have to be prepared to dedicate yourself to doing what has to be done so that you may have a successful, fast-growing business. Furthermore, your staff must share your drive and dedication.
3. Don't lose your passion for food
Owning a food truck in NYC could take its toll on you. In general, with all this talk about the various hats you need to wear as a food truck owner, it could be difficult to hold onto your love of food. However, you must! It's what brought you into this business in the first place and is what ultimately maintains a long-lasting relationship with your customers.
Set aside time to play around in the kitchen to work on your dishes and come up with new ones. What's more, you should always build a passion for good food in each of your employees. In the long run, this is what will attract customers to your food truck. So, keep the heart of your business.
4. Keep up with all business aspects
If you own a busy food truck, then you understand that it's pretty simple to get caught up in the business' front end, preparing and serving the food and engaging with the customers. However, there are other business aspects you have to keep up with too. 
Ensure that you or an assigned employee is also dealing with the back end stuff such as paying bills, returning phone calls, and ensuring that licenses and permits are all updated. Finding out new locations to move your food truck and building a good social media following need to be on your radar too. 
If you own a food truck NYC then why not talk to the NYFTA to see if they can provide you with some info or help or even a membership.
Generally speaking, social media sites such as Facebook, Instagram, and Twitter are ideal ways to reach out to prospective clients and spread the word regarding any promotions you're running or specific dishes you may be working on. Compared to traditional advertising, it is significantly cheaper and it also helps keep everyone talking about your food truck. This is definitely what you want, right? 
Besides, it is worth noting that social media might also become a nightmare in case you don't handle your message properly. It would help to be real in how you present yourself and take a second thought about what message you're conveying and how it would be received before clicking the send button. Other useful tips include ensuring that your bio is filled out. Because of this, people may find you when looking for food trucks, and don't fail to respond to both the bad and good comments your past customers might post.
5. Handle stress in practical ways
Just like all restaurant industry jobs, the food truck business might be stressful. Issues in the kitchen and unsatisfied customers can take a toll on you. Therefore, you need to have practical ways to cope with stress. Different people might prefer different things. Therefore, find out what works perfect for you, whether it's laughing with friends, long walks, meditation, or yoga. It would help not to bottle it up inside you since that will negatively affect your health.
6. Always prioritize customer service
Owning a food truck doesn't mean you can neglect customer service. Apart from a top-quality product, another integral element in any successful business is exceptional customer interaction. Take a minute and consider how you visit the same restaurants or shops over and over since you know you'll have quality products at a fair cost and that the employees will be helpful and friendly.
As a food truck owner, that is what you have to do as well. Get to understand your regulars very well and talk with them while you prepare your food and always maintain your cool even if you are simply having a bad day or a customer complains. Since being snappish or curt with a customer might drive them away, train each of your employees on appropriate customer interaction.
7. Maintain a Clean & Organized Workspace
When you're handling food, ensuring that everything remains clean and neat is vital to keep your customers safe. However, even if you deal with an area of the business where you're not handling the food preparation, maintaining a clean and organized space will help you remain efficient as you deal with all your responsibilities. If you work in a tight space such as a food truck, remaining clean and neat is a must.
Generally, there's a lot that comes with a food truck that you have to bear in mind before starting a food truck business. But with the relevant resources and the right dedication to working on a food truck, you'll have a thriving food truck business.
Want to read more of our food truck posts? Check out our post about Food Truck Maintenance, or our recommended food truck equipment list.