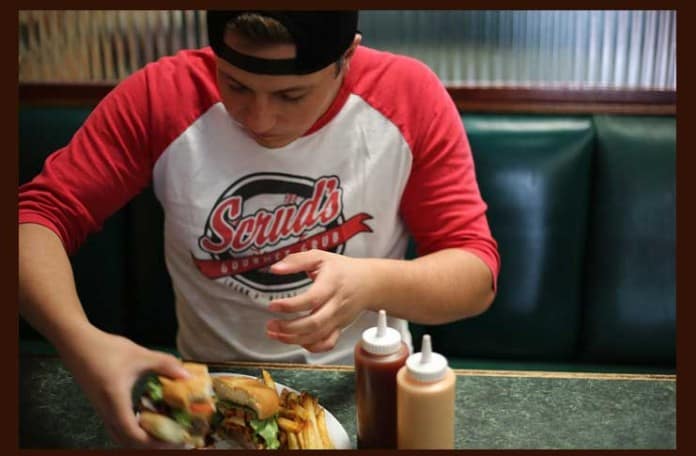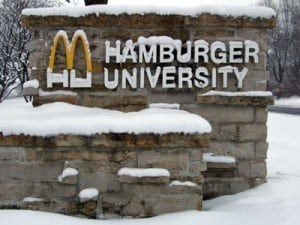 A couple of months ago, we told you about Hot Dog University in Chicago, run by the Vienna Beef Company.  Did you know that more than 80,000 (gasp!) people have graduated from one of the Hamburger University campuses run by McDonald's.  There are HU's in the US, UK, Japan, Australia, Germany, Brazil, Hong Kong, and now China.
This news item reminded me of a funny story that happened to me in London a number of years ago.
It was one of my first business trips to London and I was staying at the Regents Park Hilton, a decent business hotel.  I was in London nearly 2 weeks and had to be there over the weekend, so on Friday night I went down to the hotel bar for a drink.  It was pretty quiet, and being in London, I ordered a Guinness on tap, which I figured would be better than Guinness in the US.
All of a sudden, 5 or 6 nicely dressed British couples came into the bar in a celebratory mood.  The guys were each holding something I couldn't make out, and they all ordered bottles of Budweiser.  I commented how amusing it was that the American was drinking a Guinness and the Brits were drinking Budweiser.  They laughed, and I asked what they were celebrating.  They had just graduated from Hamburger U, and proudly showed me their diplomas.
Well, that explained the Budweiser.