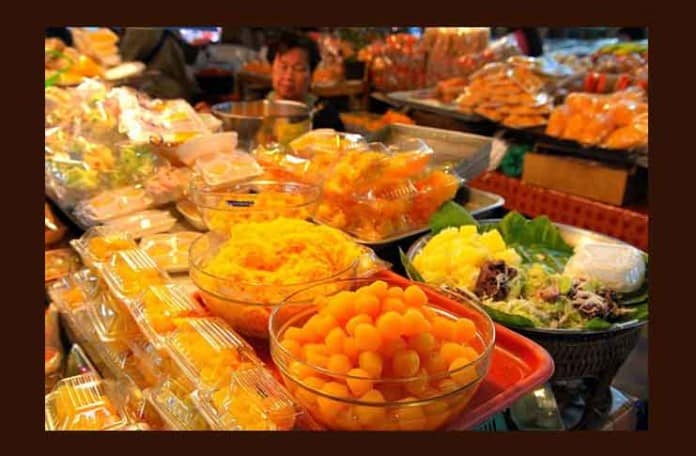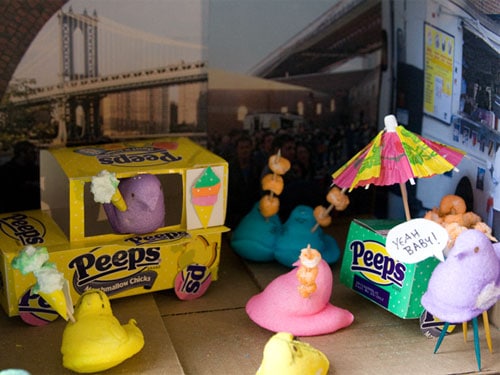 This got a bunch of press, but in case you didn't see it, above is the Peeps Street Food Diorama, an homage to the Big Gay Ice Cream Truck, the King of Falafel and Shawarma, and the Vendy Awards.  It was  created by the Serious Eats team.  The link is fun reading, with video of how it was made, and a slideshow of the best Washington Post contest entries. [Serious Eats]
Taco Bell is off to a great start in India, with thousands of customers visiting the chain's first India outlet every day.  The location in Bangalore boasts a beef-free menu and a host of vegetarian offerings, including paneer and potato burritos. [Investor Place]  Aren't all Taco Bell's technically beef-free?
They're having a mobile mashup in L.A. (Sat April 3rd) where 4 food trucks will be making food based on the other trucks' menus. [LAist] Interesting concept.  Imagine the Schnitzel & Things Truck making jerk chicken, the Biryani Cart making tacos or the Bistro Truck making dumplings.  Hmmm?
Who has the best ramen in New York?  Click here for Time Out New York's alphabetical list and a delicious slideshow of their Top Ten.  (Warning-don't click in if you're hungry.)