Horns honking. Lights flashing. People complaining. Car traffic, foot traffic, pigeon traffic, it's Times Square, New York City and if you're an introvert or even a person that likes a split-second under 60 dB, you might be a little overwhelmed by the amount of human interaction you'll have on your stroll down Broadway. 
For most of us, making eye contact with more than 4 strangers means we need a break. Luckily, in the bustling heart of Manhattan, there's a delicious place that's ideal for a quick, perfectly solo lunch escape: Ichiran. It's quiet, you get your own little booth, piping hot tonkotsu ramen and, most importantly, you don't have to look at anyone. Seriously.
A Mysterious Dining Area at Ichiran Ramen Times Square
When entering Ichiran there is a bright and rather basic waiting area where the host greets you and a cashier counter is off to the right. Don't let this simplicity fool you. Although there's nothing special about this purgatory, you'll soon notice the mysterious dining area obscured by several sets of curtains. The host guides you through and you're presented with a scene that can only remind you of twenty little sit-down telephone booths. 
Behold, your portal to solo dining bliss. You get your own little ramen booth, complete with side dividers! For those of you who love to dine with a friend, the makers of Ichiran have thought of you, too. Those side dividers can fold away and create an intimate yet social counter booth customized for you.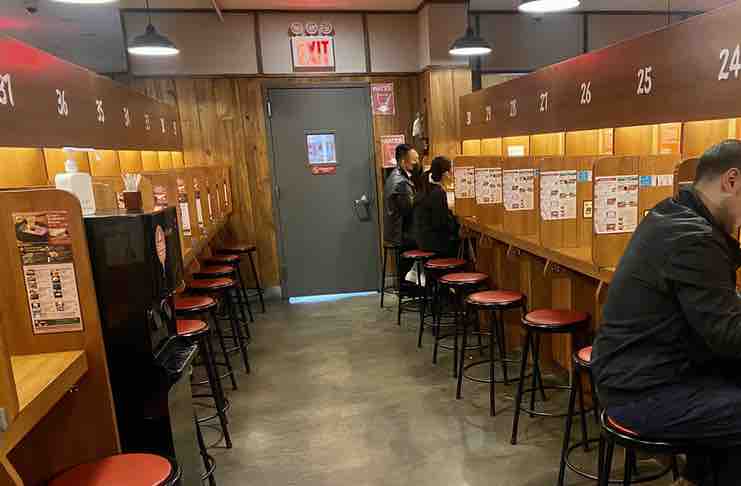 So feel free to vent, gossip, cry into your ramen, no one outside of those dividers will see. …But they might hear. Note: if your party starts to get bigger than four people I would consider hitting up a different restaurant more suited to the conversation, the counter-style seating of Ichiran might make it difficult. This is not a flaw, it's a great thing! It's made so solo diners can be happy to solo dine! When you're alone, you can focus on those delicious flavors. So, sit down and think of this as your chance to put the "me" in raMEn. 
The Famous Tonkotsu Ramen
You'll quickly be greeted by a pair of hands and a friendly voice coming from the little window in your booth. It's only about waist-high, so there's none of that eye-contact mumbo-jumbo, just enough space for them to show you how to order. True to form, that is also done with as little interaction as possible. 
Ichiran is known for its tonkotsu ramen, which is ramen in an ultra-savory pork bone broth. They also offer the Ichiran Veggie Ramen, just make sure you order your toppings carefully if you're vegetarian. The menu is essentially just a checklist of how you want that dish prepared: Do you want your noodle texture extra firm? Dashi on the light side? With or without scallions? Extra chashu on the side?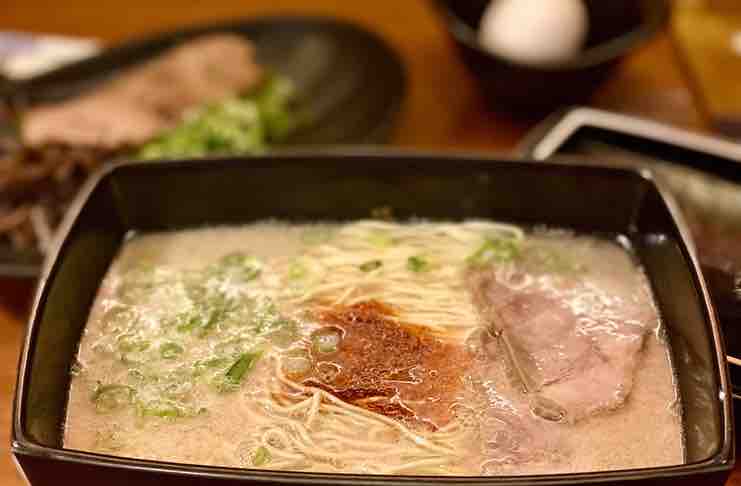 Money Saver Tip
Check off the box for "Recommended Toppings Set" which includes extra chashu pork, seaweed, soft boiled egg, scallions and kikurage mushrooms for $5.00. All of those sides separately would run you over $11.00 and I promise you will want all of those toppings anyway. When you're done with your customizations, simply press the "Call" button and your menu will be whisked away to the kitchen. 
Before you can say, "I wonder if the hoards of people are still lined up outside of the M&M store…" a precious (and extremely hot) ceramic box slides through the little window of your booth. Inside, you'll find a deliciously balanced Tonkotsu broth: salty, spicy, and savory, but not overwhelmingly so. 
You might be surprised that your soft-boiled egg is cold. I was. However, after plunging it into the piping hot broth, I realized that it was a blessing. The cold egg takes some of the heat off of the soup so you can tuck in without fear of burning your tongue. Enjoy your little treasure chest of ramen with total freedom. Slurp away because no one's watching.
The Dessert
The final and most crucial part of your experience at Ichiran will be dessert. The only dessert offering is the Japanese-style Matcha Pudding.  I swear to you, even if you aren't a "dessert person" you owe yourself this creamy cup of heaven.  It's so velvety you'll wonder if it's melting, slightly sweet and balanced with bitter matcha, light but fiercely satisfying. The matcha flavor is so refined and gentle on your palate that it takes on a nearly cocoa quality. I would go back just for this.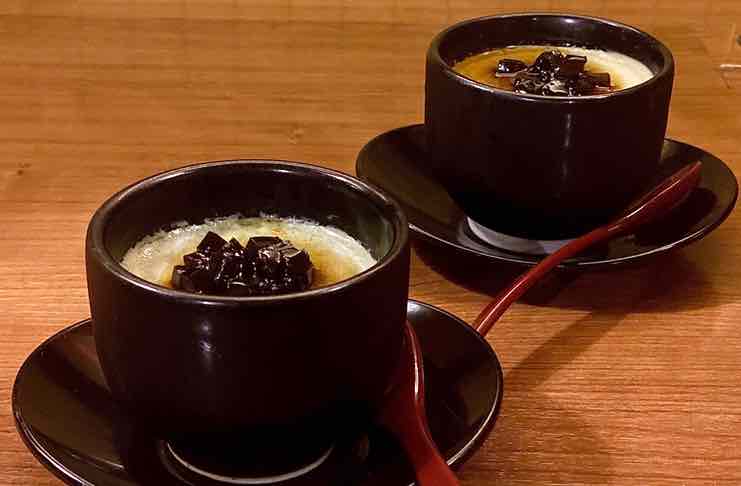 So, whether you've just come off of a two-hour bus ride into Port Authority or you're grabbing a quick bite before your Sunday matinee or you're planning a non-traditional Thanksgiving dinner with a friend, Ichiran's steamy bowl of ramen will transform an okay day into an excellent one. Just remember to leave room for dessert.
Check out their website for more details.
Want to read more of our latest reviews? Check out our review of Sapphire Cuisines of India in the Upper West Side.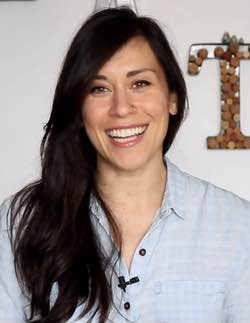 Allie has over a decade of experience as a personal chef, pastry chef and cake decorator. As a first generation Thai-American, she is deeply passionate about exploring cultural cuisines and sharing her own with others. She is a New Jersey native but she has called Brooklyn home for the last 13 years. You can follow her food photography and latest finds on Instagram @thainybites. Check out her delicious recipes and video tutorials on the Thainybites channel on YouTube. You can read more of her food writing on thainybites.com as she finds every possible way to inspire you to be curious about food!