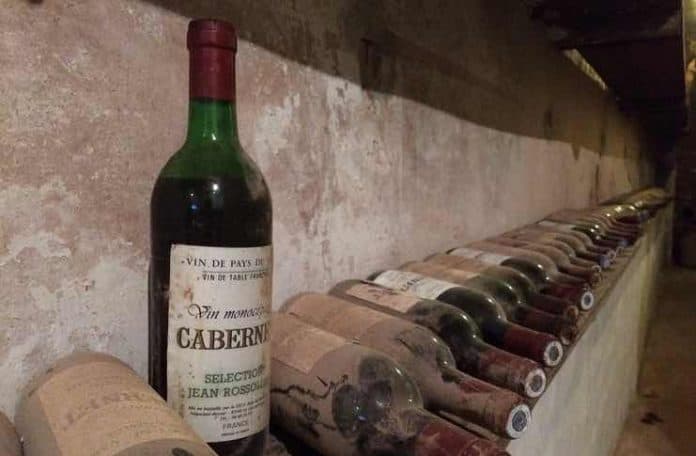 Even in the most difficult times, fine wine lovers and collectors will always be on the hunt for rare collectible wines, like DRC wines or Screaming Eagle Wine, or maybe, Nuits Saint Georges. Like any other fine wine collector, you will always be on the lookout for magnificent wine, and there's no stopping you.
However, there may come a time when you have to get rid of some of your collections. You may not have any room for more, or some of them have matured and need to be immediately consumed. If this is your first time selling some of your loved possessions, you might not have any idea what to do. 
You might want to make the most out of each bottle, but don't know exactly how to do it. That said, here are some tips on how to sell your prized wine collection and make the most out of it.
Evaluate Your Wine Collection
If you are an appraiser or a knowledgeable collector, evaluating your collection's value should be easy. If you aren't, however, this might be quite a challenge for you. To start, research some wine valuation databases to determine the average selling amount of your collection. 
After that, find a reliable vintage chart to determine the peak maturity of your wines. To make the most out of each bottle, make sure to sell them when they've matured enough to get the most excellent quality. Take note, however, that doing so reduces your selling timeframe.
Sell by Season Only
The season when you are selling your wine collectibles is a huge factor in maintaining your wine's quality. Poor weather conditions can lead to additional shipping costs, making it more expensive to import your wine. 
Not only that, but there might be some delays on the shipper's end. Incorrectly storing the wine for a long time can cause weather damage not just on the bottle itself, but also to the wine. That said, the buyer might deliver it back to you because of these damages.
Moreover, selling your wine in the right season can jack up its price considerably. For example, Champagnes typically have more sales in the late fall and early winter or a few weeks before the Christmas holidays. Another example is White Burgundy, which has peak sales during the late spring and early summer. 
Packaging
Speaking of selling by season, it'll help if you package your wines with the appropriate theme. The packaging is an essential factor in selling as it is the first thing your customers will see. If the packaging is pleasing to the eyes, the bigger chances it will have to be picked up from the shelf. 
That said, packing it with designs according to the season is essential as it will make the customers feel the upcoming season. For example, let's say the Christmas holidays are coming up, and your wines are packaged in a bland packaging that doesn't show the Christmas spirit. The chances of that bottle getting picked up will be slim. However, if you packaged them with Christmas designs, the customer will feel the holiday spirit and likely pick up the bottle.
Pick the Best Platform to Sell Your Wine
A lot of wine collectors go to auction houses, like Bonhams and Heritage, to sell their wine. However, there is sometimes a lot of paperwork involved, not to mention that there are requirements to be met before you get approved to have your collection auctioned. Moreover, sometimes they only auction extensive collections that have a significant value.
If you are interested, auction houses both have an online and offline platform where they auction items. This is to accommodate a lot of buyers and sellers. Also, note that auction houses deduct the money for insurance and taxes, so you won't get the full money that the collection sold. 
If you want to sell your wine collection somewhere close, you can sell them to a nearby restaurant. A lot of restaurants these days are interested in value aged wines and are willing to spend money on them. However, before going on ahead and selling them, take note of the liquor laws and restrictions to your city.
Try Digital Marketing
Almost everyone is on social media nowadays, and it's only common sense if wine collectors who are looking to sell their collection go online themselves. You can create a campaign that showcases your wine collection and attracts more buyers by doing advertisements. You can also create digital coupons and add them to your social media promotions to attract more buyers, ultimately gaining more revenue.
Takeaway
There are a lot of platforms out there that you can go to sell your wine. If you know the value of your collection, make sure to make the most of it by doing advertisements online and offline. In short, go to the platform that has the most potential in attracting more buyers. That way, you will gain more money and have more room to collect more wine collectibles.
If you end up deciding to keep your wine collection, you can check our posts about the best wines to pair your Pizza, and some important rules of cooking with wine.