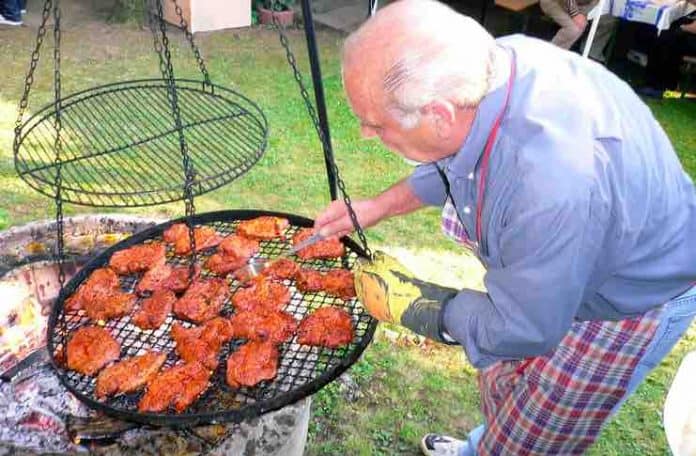 This year, after all what we've endured with COVID-19, it's time we elevate our backyard party with a list of essential stuff to make it perfect. This BBQ checklist will ensure you properly socialize with friends and family members while having a delicious time. 
Here's our BBQ Checklist:
1. Garden Accessories
Feeling comfortable and relaxed is key when you want to enjoy a barbeque. For comfort, you need enough tables and chairs for guests. Picnic rugs may make kids more comfortable, and accessories such as parasols, flower vases, and candles can also make a difference to your barbeque.  
For an impressive BBQ party, you'll require enough backyard space. It doesn't need to be huge, but comfortable to do the job. If you're planning a move out to a new place with a garden, do a thorough search for the right home with enough space in the backyard. The best way to go about this these days is through real estate forums and online sites, such as movoto. These will definitely provide you with ample options to choose from.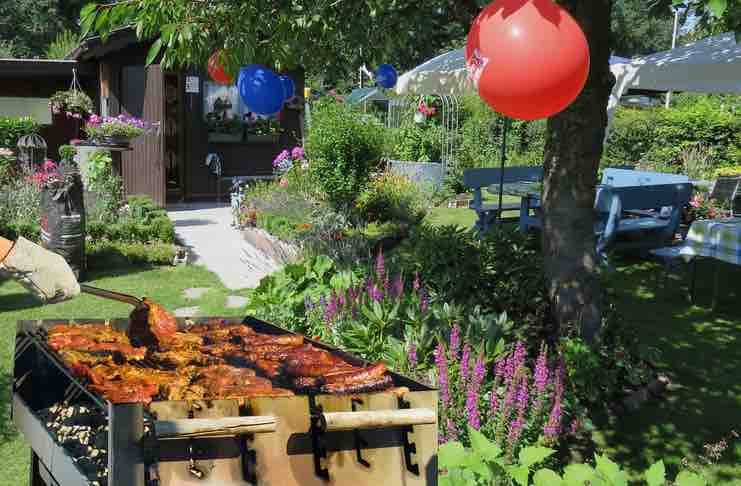 2. Grilling Equipment
Grill equipment comes with different sizes and shapes, and every BBQ chef has preferences between charcoal and gas. Investing in good grilling tools that may last for decades is imperative. Therefore, make sure you have tools like grilling fork, tongs, and stainless spatula, which can withstand a lot of heat. An apron, basting brush, and flame-resistant gloves may also serve you best. 
3. Tiki Torches
These torches are important summer essentials, which offer outdoor lighting. They can also provide you and your guests with protection from pesky mosquitoes. You can invest in these torches with the citronella candles to have maximum protection.
4. Sausages and Hot Dogs
These are definitely one of our favorite must-haves on our BBQ checklist. Hot dogs are top favorites at barbeque events, but after a few cookouts, they might be tiresome. For something new, consider topping combinations, such as: 
Cilantro

Lettuce

Hot sauce

Blue cheese

Salsa

Bacon
When grilling your sausages, it's important to know their types to learn how to heat or prepare them. For fresh sausages, they need to be cooked because they're basically raw meat. However, for smoked or cured sausages, you can just heat them.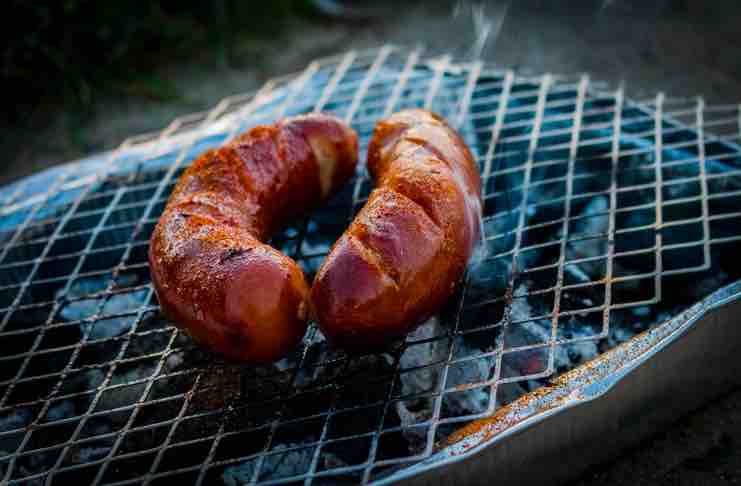 5. Appetizers
Chips and guacamole are some of the classic appetizers, yet simple barbeque starters. Bruschetta and crostini are also easy appetizers that you can consider for your event. 
However, if you want to keep guests satisfied and full, it would be best to make bread appetizers available. These bread appetizers are economical, plus they taste good, especially when toasted on the charcoal grills.
6. Entertainment
Kan Jam or bocce ball are good entertainment options. However, having outdoor games is much better because they can motivate your guests to participate in your barbeque event. These outdoor events also serve as a perfect icebreaker for guests who know one another. Some of these games may include card games, Jenga, and corn hole, among others. 
In addition, music can also be a good form of entertainment. Hence, ensure you look for a sturdy and safe place for the music players to provide your guests with a subtle background.
7. Outside Refrigeration
Although not every barbeque setup may have outdoor refrigerators, it's important to provide your guests with cold drinks and fresh meals. If you have a mini-refrigerator or cooler, you may plug and power it with an outdoor generator. Some of the things that you can refrigerate are:
Wine

Vegetables like cauliflower

Meat

Beers

Fish

Bottled water
8. Chicken
Chicken is safe when feeding many guests, but when grilled, it may overcook because of the fear of serving people with dry and uncooked meat. When grilling, you can have tender and juicy chicken; though, you'll need to follow the important tips to the latter. For example, to have a nice and hot grilled chicken, make sure you salt it, and preheat your grill.
9. Bug Repellents
Mosquitoes, flies, and ants are active in summer. These insects can pose a threat to your health by spreading diseases and causing allergy problems. Hence, when hosting a BBQ event, buying a bug repellant is a requirement. A good bug repellent may help to keep unwanted insects away from visitors.
10. Iced Drinks and Beer
We end our BBQ checklist with beverages. It's important to supply your guests with cold drinks to keep them refreshed. There are different types of beverages that you may consider for your backyard BBQ. For non-alcoholic guests, you can consider fruit punches. They are perfect for summer BBQ, and homemade lemonade drinks will always be a hit. You may also offer other forms of recipes, such as a cardinal punch or cranberry punch. 
As for alcoholic guests, consider cold beers. Pairing some of the barbequed foodstuffs with good wine can also be a great adventure. When serving your guests, apply some rules of presenting your dishes with wine.
You may also apply some of your bartending skills to make the event more fun. Some of these skills may include playing with fruit punches and making cocktails. 
To Wrap-up
For you to have a successful backyard barbeque party, make sure you have an excellent plan and right tools. Your plan should encompass knowing the cost of the meals and the allergy reactions of your guests. Knowing these allergy reactions will help you provide your guests with food alternatives they can eat.