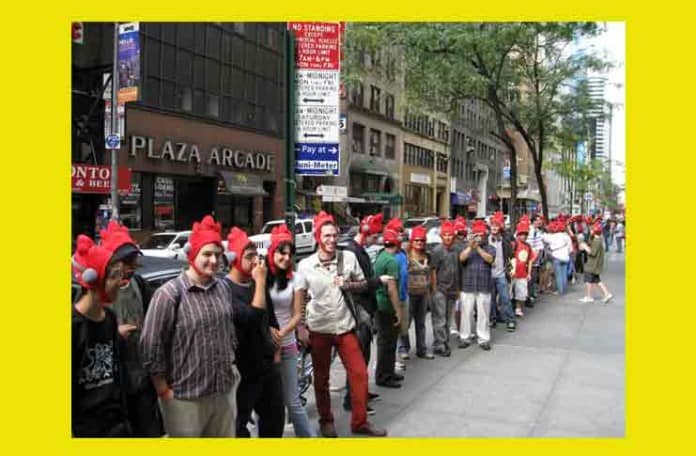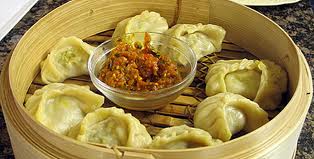 Momos are a traditional dumpling dish from Tibet and Nepal.  I had tasty momos in Amsterdam a couple of years ago at Tibet Restaurant, on the edge of the red-light district.  A little closer to home, you can get excellent momos in New York at the Tibetan Kitchen (444 Third Ave, between 30th & 31st St).  I'm sure there are other places around New York to get momos, so please put your favorite in the comments for everyone to enjoy.
Delish Recipes has a video to show you how to make momos.  If you're not up to making the flour & water dough, simply buy dumpling wrappers or wonton skins at your favorite Asian grocer.  Cooking should be fun and easy, not heavy-duty drudge work.
The fillings are usually ground meat – chicken, pork, lamb or yak (if you want to get super-authentic),  spiced with onions, shallots, garlic, coriander, salt, pepper and cumin.  In their video, pureed tomatoes are added to the mixture.  I wouldn't do this personally, but that's the point – feel free to make them to your taste.  There's not one specific way to make a momo.
Enjoy!