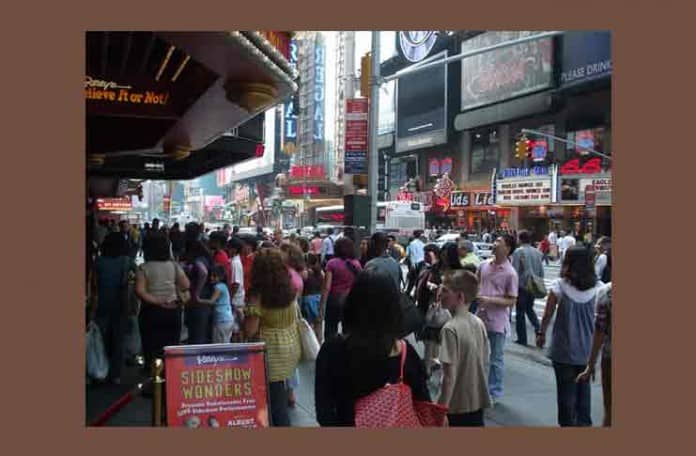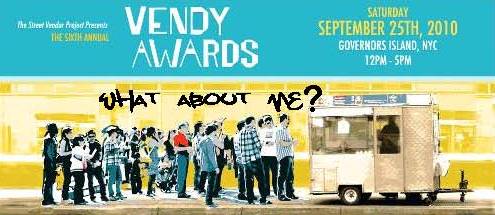 There are some amazing vendors nominated for this year's Vendy Awards, being held Sept 25th on Governor's Island.
But who do you think should have been nominated that wasn't?  We are holding a poll to highlight some of the other great street food vendors that were not nominated.  Please put your vote in the comments section, and we will announce the final results next Friday, Sept 24th.
We may not be able to have the top vote-getting vendor be part of this year's Vendys, but we can certainly help shine a spotlight on some other well deserving vendors.  Who knows – it may even prove to be a springboard for a 2011 Vendy Award nomination.
Please vote only once, and do not include any past or present Vendy Award nominees.
For the record, this year's nominees are:
In the Main Category: Bistro Truck, El Rey Del Sabor, King of Falafel & Shawarma, Patacon Pisao and Schnitzel & Things.
In the Dessert Category: Big Gay Ice Cream Truck, Dessert Truck, Guerrilla Ice Cream, Kelvin Natural Slush and Yao's Dragon Beard Candy.
In the Rookie of the Year Category: A-Pou's Taste, Cinnamon Snail, Mexicue, Souvlaki GR and 99% Vegetarian Food.
For past years' Vendy Award nominees, please check the list on the right side of our homepage.