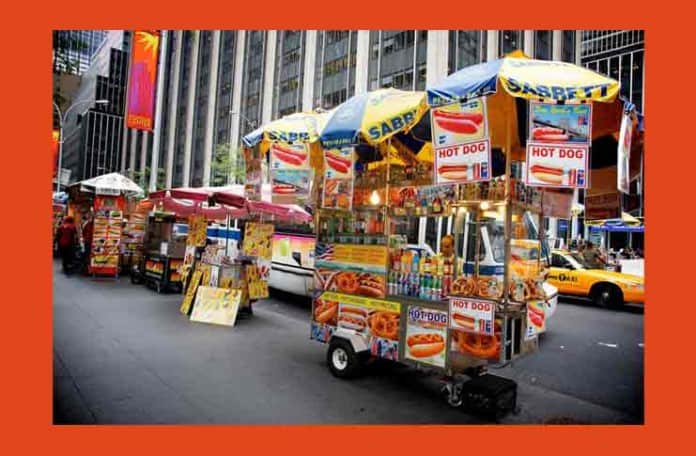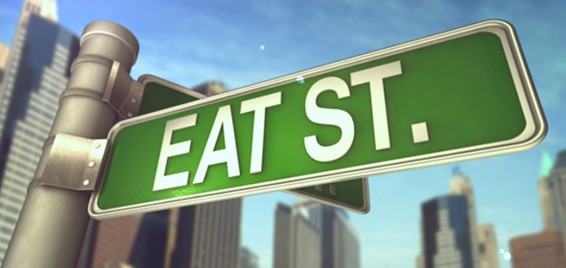 We received an email from Eat St. telling us about their first ever Vendor Video Contest. Vendors can win a chance to be filmed for an Eat St segment, with a little help from their friends.
Eat St. is encouraging street food vendors to submit a short video of their cart or truck in the Eat St. Video Contest!  Just tell them a little bit about your cart or truck and your food to enter the contest, then let your fans and customers vote your way to glory.
No video equipment? No problem. Take a quick video clip with your phone.  Videos are all about the content, not the video quality.
To enter the contest…
1. Shoot a quick video (5-90 seconds)
2. Submit your video to http://www.memelabs.com/eat-st by November 24th.
3. On Nov. 24th, let your fans and customers know that voting has begun!
For more information, visit http://www.memelabs.com/eat-st. If you have any questions about the contest, email eatst@invokemedia.com.
One of the top 5 vote-getters will be selected to be filmed for a segment on Eat St.
Click here for a short video with even more about the contest.