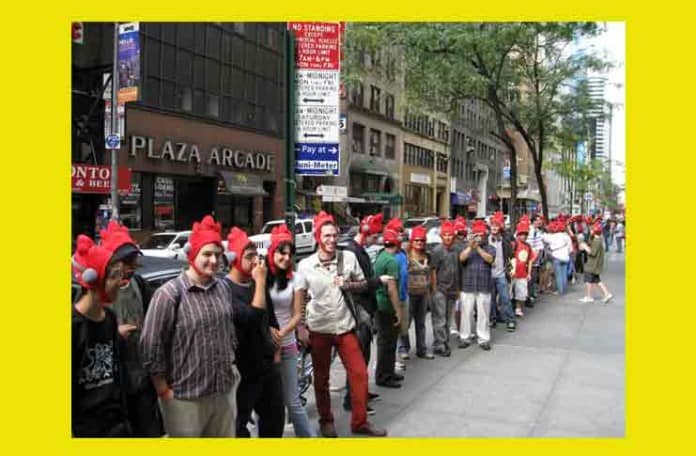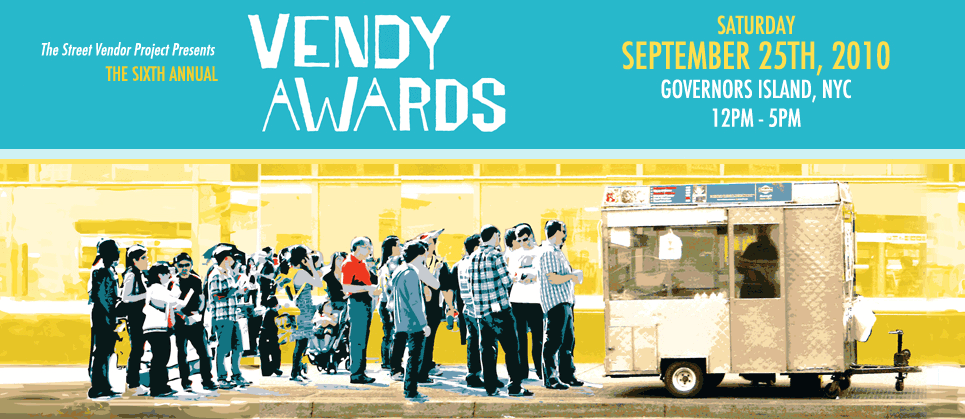 Christmas is coming early this year!  Tickets for the 6th Annual Vendy Awards are now on .  It will be held Saturday, Sept 25th on Governors Island from 12-5pm.  If you haven't been there before, Governors Island will provide a gorgeous setting for this wonderful event.  We attended last year's Vendys and had a fantastic time.
Buy your tickets here and make sure to nominate your favorite vendor here.
If you buy your ticket by May 31, you will be entered into a lottery to become a 2010 Vendy Awards "Citizen Judge."  If chosen, you will be part of their team of celebrity judges (including being listed on the website and sitting with the judges during the Vendys) and will participate in choosing the 2010 Vendy Award winner.
If you buy your ticket by midnight Friday May 5, you will be eligible to win 2 tickets to Share Our Strength's Taste of the Nation New York benefit on Monday May 17th.  Share Our Strength works to end childhood hunger in America.
In case you didn't know, the Vendys are put on by the Street Vendor Project of the Urban Justice Center, a 501(c)(3) nonprofit organization that provides a voice for the thousands of people who sell food and merchandise on the streets of our city.
Here's a picture of the 2009 Vendy Award winner, Country Boys/Martinez Taco Truck.  They are usually located at the Red Hook ball fields in Brooklyn, and here's a picture of their tacos to whet your appetite.