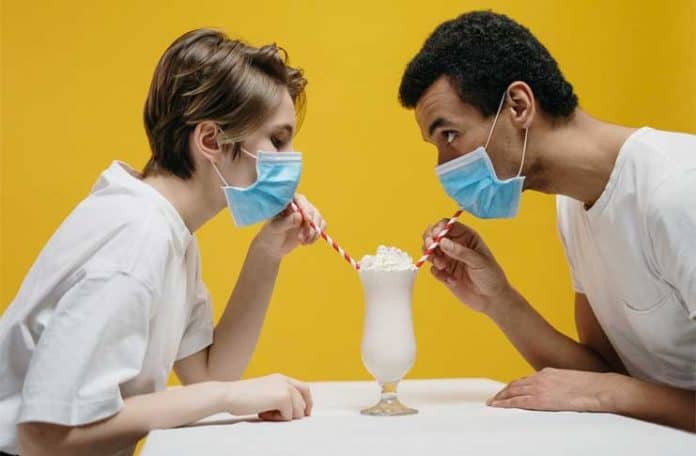 Food is one of the prime necessities in life, and it's not always there for us. We are witnessing this in front of our own eyes, as the coronavirus crisis intensifies, bringing so many cities across the U.S and the world, including New York, into lockdown. We love to eat good food, not just to get the energy to go through our busy days. We love to eat good food so we can smile a little, reflect on the good days, share a moment, be happy. People love to rejoice with food. There is therefore no denying the fact that food unites people, especially in these dark days. 
If you're stuck at home in self-quarantine, tired of going to the groceries and cooking every day, you can check out the following delivery options. At the end of the post – we added a few of our restaurant picks for the day after. When we'll all go back to our normal lives. It will eventually happen, you can count on it…
GrubHub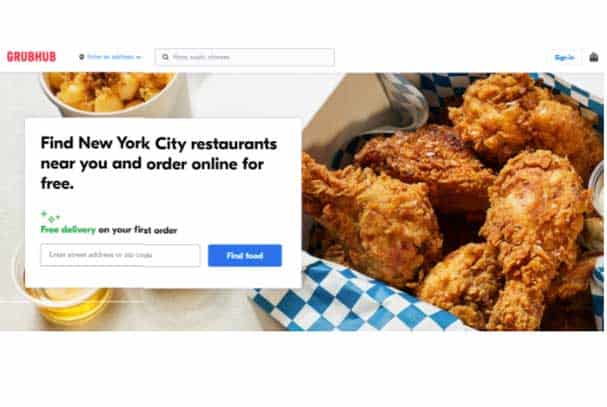 This is one of the most popular food apps around. It has more than 7 million unique users and at least 260,000 orders are placed with it every day. You can filter by cuisine, price range, or consumer ratings to find your pick. You can opt for doorstep delivery or pick up from the food joint itself.
Visit here to order.  
Delivery.com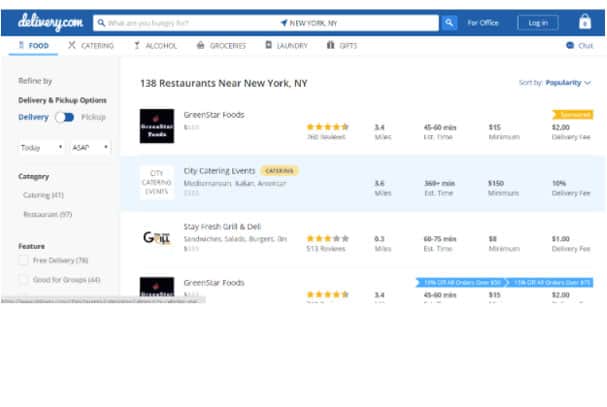 This online platform is headquartered in New York and offers its services in more than 100 cities across the country. Delivery.com allows users to order from local restaurants and stores for on-demand delivery. They currently have more than one million users and a huge marketplace of more than 12,000 restaurants, wine and liquor stores, grocery stores, and more.
Click here to order your favorite food from delivery.com in New York.
Ferns N Petals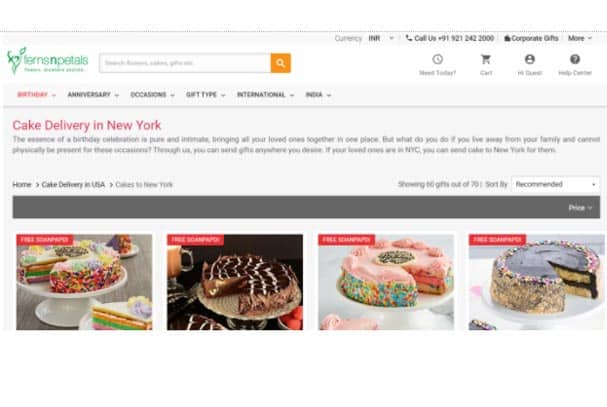 If you still plan to push through with a planned birthday celebration (only at home!) and are looking for a yummy cake – then this is a great place to consider. Their range of cakes is amazing. From fondant to cream cakes, cheesecakes to dry cakes, cupcakes to designer cakes – very few places carry this magnitude of variety. Also, in terms of flavors, you can enjoy their red velvet, vanilla, black forest, blueberry, strawberry, and many more.
Click here to get your online cake delivery in New York for any occasion.
After this coronavirus crisis is over (and that day will come!) – you'll be one of the luckiest persons in the world, if you live in NYC. As we all know, food-wise, New York is a heaven. The reason for that is people from all over the world flock to the big apple. Every type of cuisine eventually finds a place on the streets of New York.
Here are a few great places you should definitely visit after all this coronavirus crisis is over:
Obao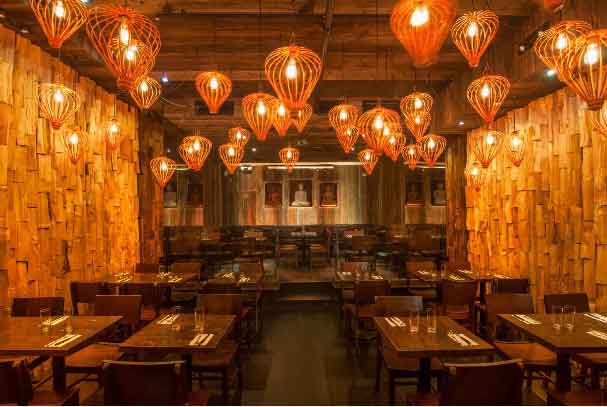 From calamari salad to spring rolls, crispy pork to tofu dishes – you will find amazing variety here. This Vietnamese restaurant is quite popular among the people of New York. From vegetarian to non-vegetarian dishes, you will find gluten-free and vegan dishes too. So, on those days when you want to celebrate with your loved ones, don't forget to walk into this restaurant.
Address: 222 E 53rd Street between 3rd Avenue and 2nd Avenue, New York City, NY 10022-5205
Cosme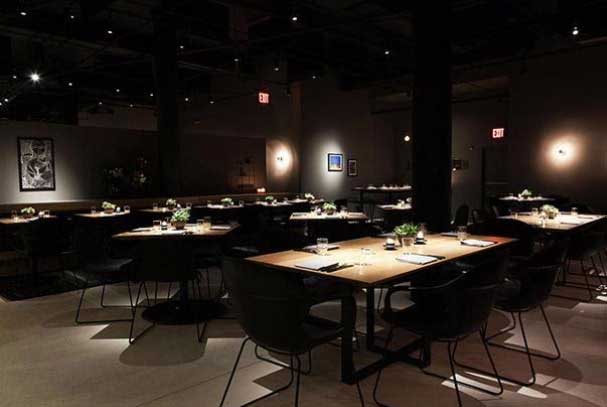 New Yorkers say that this is one of the best restaurants in the city. The famous duck served here is always a show-stealer. The duck carnitas is salted and hung for three days and then it is roasted. After that, it slowly cooked in duck fat and Mexican coke. Also, if you are looking out for spicy and tasty Mexican food, you know you must come here.
Address: 35 E 21st St, New York, NY 10010, United States
Claro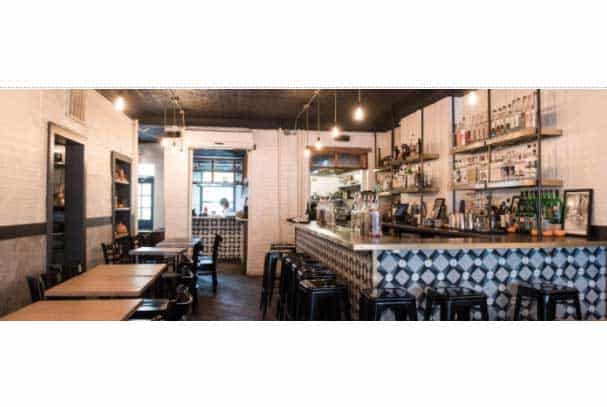 Claro is the latest addition to the list of some amazing restaurants in New York. It was awarded the prestigious Michelin Star for its amazing grip over Oaxacan cuisine. Everything from corn to meats is a scrumptious treat. So, be it a birthday or anniversary or any other occasion, simply walk into this heaven and enjoy their special food.
Address: 284 3rd Ave, Brooklyn, NY 11215, United States
Polo Bar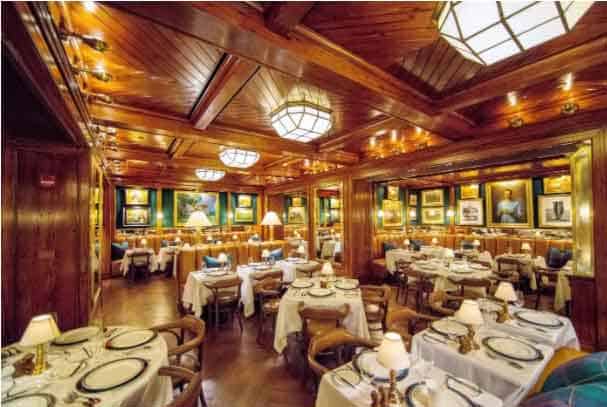 If you are interested to celebrate your special day with your family in a sophisticated manner away from the noise of the city, then, this is the perfect place to be. Here you can live up to your equestrian fantasies among paintings of horses, plaid pillows, and saddle leather banquets. Enjoy the ambiance and lip-smacking food in this Ralph Lauren creation.
Address: 1 E 55th St, New York, NY 10022, United States
For now, stay safe, eat well and wishing all of us to push through this global crisis!