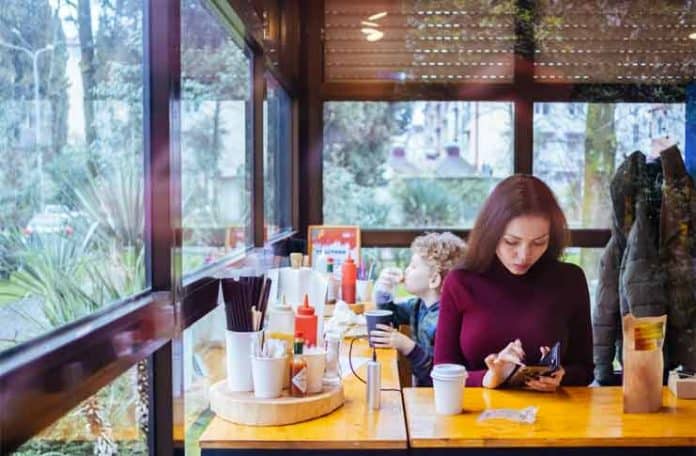 It's been said time and again, that raising kids is a full-time job; one that's never a walk in the park. There's so much to do when raising kids such that most parents feel like the 24 hours in a day are never enough. However, ensuring a healthy diet that meets your kids' nutritional needs should always be at the top of priorities. This is especially the case considering that in the US, so many kids are overweight and obese, and New York City is not an exception. Additionally, lacking adequate amounts of essential nutrients in their diet can affect your kid's growth and overall health in the short or long term. As apparent, it's also important to start teaching your kids to make healthy dietary choices earlier on so they can grow up strong, fit, and healthy.  
And since maintaining a healthy diet is not everyone's cup of tea, here are some tips to maintaining the dietary needs of your kids in NYC.
Understand Their Nutrient Needs
The first question you'll need to ask yourself is, "what makes up a healthy diet for growing kids"? For starters, the nutritional needs of kids are a bit different from adult nutritional needs. Basically, kids need a balanced diet containing carbohydrates, fats, protein, vitamins, calcium, iron, and fiber. Apart from meat, some healthy sources of protein include poultry, beans, fish, eggs, nuts, and dairy products. You can find carbs from cereals, bread, potatoes, pasta, crackers, and rice, whereas healthy fats can be obtained from fish, nuts, cooking oils, and dairy products. Calcium, on the other hand, can be found in spinach, broccoli, egg yolk, yogurt, milk, cheese, ice-cream, and tofu. Liver, tofu, and poultry are amazing sources of iron, whereas fiber is found in nuts, lentils, kidney beans, chickpeas, and whole-grain cereals. Leafy greens and fruits are rich sources of Vitamin A, B, and C so these should be plenty in the diet.
Dietary Supplements
More often than not, kids may not get adequate amounts of nutrients they need, especially healthy fats and vitamins. This is why it's important to talk to your doctor to find out which supplements may help your kid depending on the diet you feed them. If you're looking for multivitamins, it's also important to ensure you're getting them from a trusted source since not all supplements out there may work effectively as advertised. This will ensure the health and safety of your kids, so you can see them grow strong and healthy. The good news is all you need to do is read up on reviews and testimonials from active users to find which ones are for you.
A Healthy Breakfast Is a Must
As earlier mentioned, kids have higher energy demands due to their growing bodies. Especially for kids who play a lot, starting their day with a strong and healthy breakfast ensures that they stay fueled-up the entire day. According to studies, it also allows them to stay mentally focused and attentive in school. Skipping breakfast can have negative effects on a child's cognitive abilities. The breakfast should provide at least 40% of their daily calorie requirement. It should include carbs like cereals, a protein such as eggs, and a fruit for vitamin C.
Feed Them Variety
As far as a healthy diet goes, variety is also key. One thing to note is that kids can be choosy and some can get easily bored when you're feeding them the same food each time. The last thing you want is for your kid to grow up hating healthy foods like greens, just because it was too monotonous at an early age. To ensure they're getting adequate nutrient intake, it's wise to vary the menu every day.
Encourage Them to Take More Fluids
Water is life, so they say. A healthy diet is never complete without water and healthy fluids. Apart from water, some healthy drinks you can encourage your kids to take regularly include low-fat milk, fresh fruit juice, and low-calorie beverages. At all costs, avoid fluids that are too sugary, soft drinks such as soda, fruit-flavored beverages, and other fluids of low nutritional value. Some of them can even have deleterious effects on your kids' health.
Some Amazing Kid-Friendly Restaurants in NYC
What about if you can't manage to cook every day? Some may ask. Well, for starters, it's best to limit fast foods or packaged foods as much as you can when it comes to your kids. However, the best thing is that New Yorkers are increasingly becoming aware of the importance of a healthy diet. Some amazing places you can find healthy kid-friendly food in NYC include:
Bubby's:

120 Hudson St. New York, NY 10013

Dinosaur Bar-B-Que:

700 W 125th St. New York, NY 10027

Hao Noodle:

401 6th Ave. New York, NY 10014

Sarabeth's:

1295 Madison Ave. New York, NY 10128

Rubirosa:

235 Mulberry St. New York, NY 10012
Every parent's joy is to see their kids grow up strong and healthy before they even become successful in life. Well, there's no better way to this through than ensuring a healthy diet for your kids. Fortunately, you now have some tips to make your job easier when it comes to your children's diet.