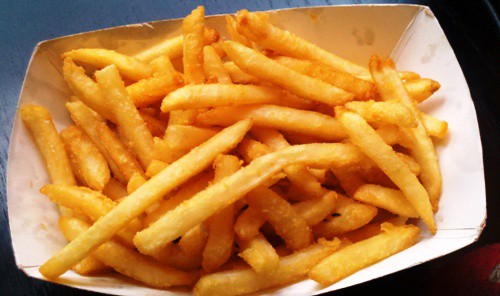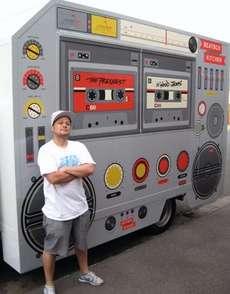 A music-loving chef has invented a food truck called the Beatbox Kitchen that works just like a boom-box.  It looks like a giant boom-box, plays music as it drives around, and the tapes "eject" into windows where you order the food.
The Beatbox Kitchen has been making the rounds of music festivals in Australia such as the Big Day Out and Meredith Festivals, and as you would expect, they're on Twitter.
I think we can figure out what music they're playing: Red Hot Chili Peppers, Chuck Berry, Smashing Pumpkins, Moby Grape, The Cranberries, The Raspberries, Bread, Pearl Jam, Hot Tuna, the Black Eyed Peas, and of course, Meatloaf.
Who did we leave out?  I'm sure you can come up with some more in the Comments section.