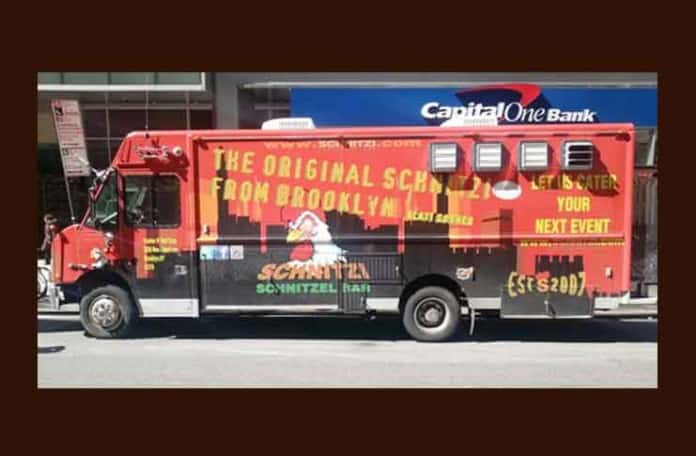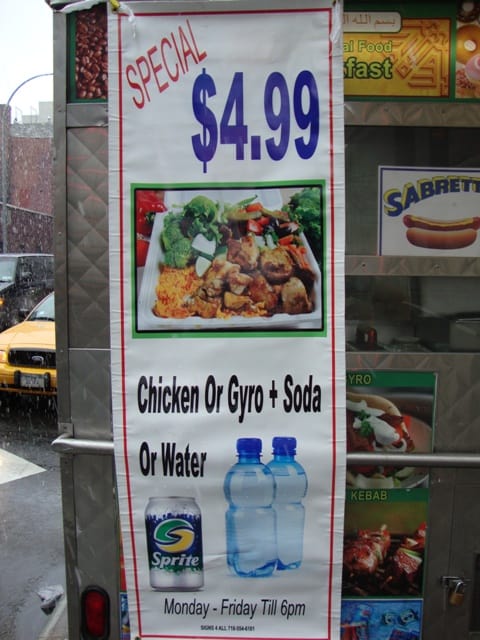 With all the new competition from high-end food trucks and excellent new carts such as Kebab Express, what's a street food vendor to do?  In a word, "value".  It never goes out of style.
The above sign was spotted this morning at the halal cart on the SE corner of Houston and Varick Streets.  They are offering a soda or water with every chicken and rice or gyro meal for just $4.99, which is the usual price without a drink.  Basically, they're giving you a free drink, which is a pretty good deal for customers, although the vendor obviously makes $1 less per sale.
The idea is to get people to try your food, and hopefully they will become repeat customers.  Will it work?  Only if your food is good enough to bring people back.
Is this the first battle in a street food price war?  Stay tuned.
Have you seen other special deals like this?  Please let us know in the Comments below.