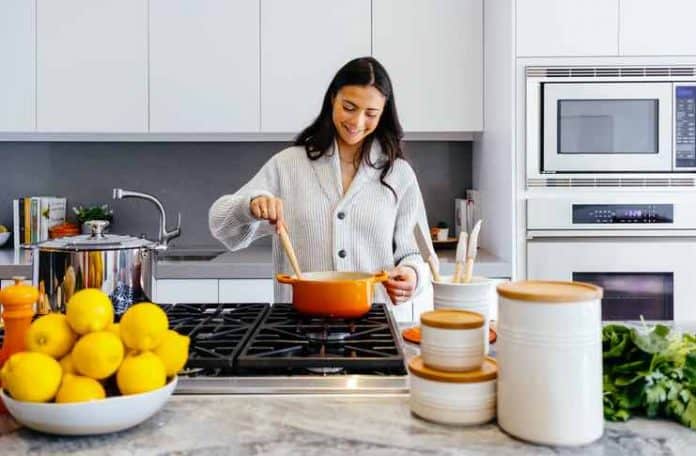 Seeing an elegant kitchen is a weakness of most women. It is the heart of the home where memories and laughter are built. It's just natural to feel an overwhelming excitement to have the ideal kitchen set up in your home. It's easy to think of fancy kitchen designs, buying some kitchen gadgets, interesting accessories, lots of cookware choices but will you be able to maximize the use of those things? Setting up your first kitchen or renovating your old one can be expensive as you can imagine. However, if you know how to stick to the basics, you'll be surprised how affordable it could be. 
If cooking is something new for you, organizing your own kitchen may seem even more challenging. Having your own list of tools and equipment broken into categories can make the process a bit easier. 
In this post, we will help you sort out the kitchen essentials you need for a good and effective kitchen setup. 
Cabinets, Drawers and Sliding Shelves
Before you overwhelm yourself in buying utensils, cookware, and gadgets, you have to deal first with your storage. Think of your ideal cabinet and drawers where you can store kitchen essentials. Don't rush yourself in buying anything which is pleasing in your eyes without sorting out your storage capacity. The proper cabinet accessories and storage, whether sliding shelves or simply vertical dividers can make all the difference between an attractive kitchen and one that functions with full efficiency. It's always your advantage to do your research first and be proactive to your contractor with innovative features to make sure your money is well spent. 
Kitchen Sink and Counter
Every kitchen needs a sink and a counter. Choosing what's the best is quite hard since a lot of options are available in the market. Your contractor might just provide limited options considering the price. It's better to know the type of sinks and its materials. In this way, you can figure out which one would work for you considering the functionality and your budget. Most of the innovative sinks nowadays are farmhouse, under-mount, stainless steel, granite composite, double basin, and corner sink. Aside from choosing the ideal sink, you have to choose your faucet. A number of faucets are available but there is a design that fits each and everyone. You can find a list of the best kitchen faucets online with product comparison to help you decide which one to get. The features of each faucet type are provided along with the pros and cons for the benefit of the consumers. Surfing the net and doing your own research helps you maximize your budget.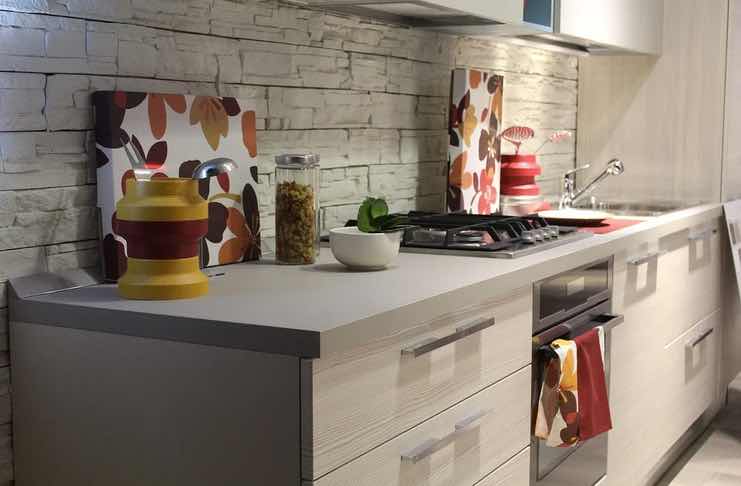 The next thing on your list is the material for your countertop. The materials differ per person and some things to consider are durability, maintenance, budget, and overall look. You can choose from marble, granite, quartz, and laminate countertops. You can visit the nearest home depot to look at the sample materials and list down which one works best and you can coordinate with your contractor afterward. Kitchen sinks and counters are the most used at home so it's way better to invest and achieve a high level of convenience and efficiency. 
Prepare Tools
Before you can start the cooking process, you have to prepare the ingredients of your recipe. This process requires several tools, from knives, cutting boards, strainer, measuring cups, and spoons. You can determine the gadgets that you need depending on the food that you'll prepare. For now, just list down the basics that you need to purchase such as vegetable peeler,  sturdy cutting boards, set of knives, can opener, garlic press, and a blender.
Cookware –

Different sizes of pots and pans are required in the kitchen. All pots should come with lids. There are limited choices when it comes to materials, from stainless steel, stoneware, non-stick, just choose what's best for your lifestyle and budget. 

Bakeware –

Baking is not for everyone's interest but if you're into it, you'll need different sets of tools. Baking pans, cake pans, and muffin tins should be included in your list. 

Serveware –

Your purchase should depend on the number of households and how many visitors you can entertain in simple gatherings. Start with plates, medium to large serving bowls, serving spoons, salad servers, pitchers, spoon, and fork as well as glasses. From coffee cups, large and medium glasses, cocktail, and wine glasses, those things should be present in your storage. 

Remember to choose your tools well. Here are some reasons why you should be cooking with the correct utensils.
Linens and Appliances 
These are huge essentials in the kitchen and will help you save from buying paper towels. Different linens have their own use. You can select from a dark and white napkin, flour sack towels, dish towel, microfiber, and potholders. Cotton material is commonly used in cleaning and drying dishes, drying hands, and vegetables.  Among other equipment, you will certainly spend a lot in the appliances category that is why it is better to stick to basic needs. Definitely you need a stove, fridge, oven, microwave, toaster, coffee maker, and if you love baking you have to include a mixer. 
Setting up a kitchen is not an overnight process. It takes time, effort, and money but keep in mind that this is truly rewarding at the end. Being keen to every detail will help you save your pocket and achieve a functional, attractive yet an affordable kitchen. 
Fallon Chan is a food and lifestyle photographer and blogger.