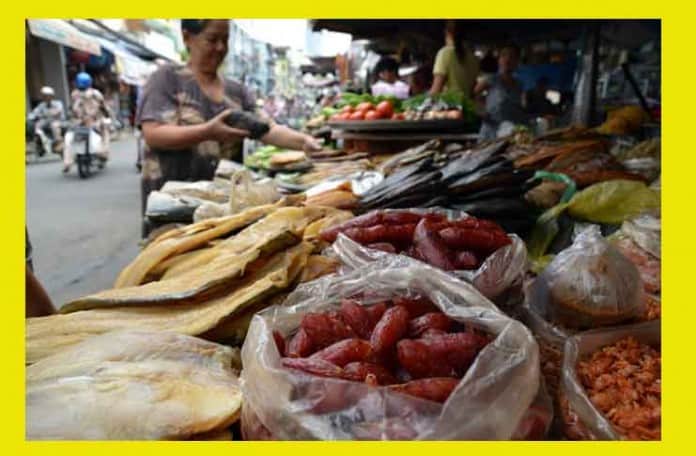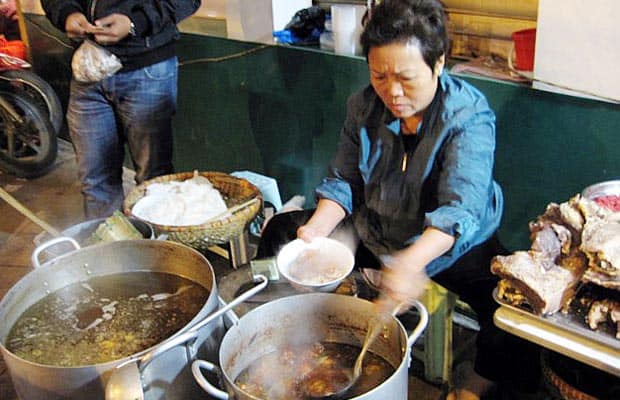 Mia Stainsby of the Vancouver Sun spent some time going through Southeast Asia, but fell in love with Vietnam.  In addition to some great restaurant meals, they had plenty of street food in Hanoi, Hoi An and Ho Chi Minh City.  Click through for the wonderful descriptions and a few pictures.  Just make sure you've eaten before reading this.
Mia Stainsby: "Vietnam confirmed my belief that Vietnamese food is a lot like its people — lively, light-hearted, lovely. And good-humoured.  How else would you describe a giant, golden, inflated rice balloon with a rice pattycake hiding inside (picture below)."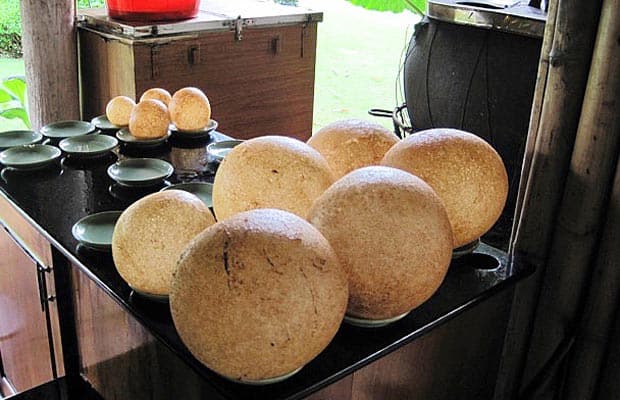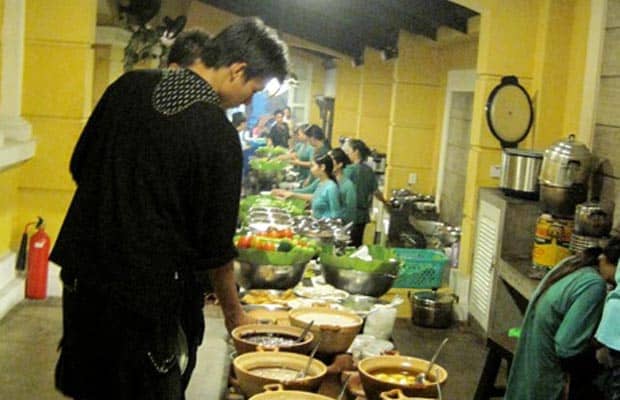 "At Ho Chi Minh City, my all-time favourite spot was Quan An Ng (picture above), a brilliant idea.  Cooking stations circle the perimeter of an elegant French colonial-style restaurant; each one is a stall with cooks making street foods from all over Vietnam. You can walk around, check out all the regional specialties at the stations and point and order or order off the menu.
"One night, we went to a place that sold great pork patties and shrimp spring rolls. Gratefully, we sat at a table, not on the plastic toddler stools that Westerners look ridiculous on, at some of these places. The food was good and my stomach inflated like that rice balloon.
My husband, however, didn't want to miss out one chance to try the street pho that our neighbour, Karen, had recommended.  I watched in amazement as he went in search of it, sat down with the locals and slurped back a heaping bowl of pho.  Mom and son threw enormous cuts of meat to each other, sliced off thin slices and threw slices into steaming bowls. Locals looked astonished when they thought a stranger reached out for my husband's pho (it was me) and took a big, noisy slurp.  It was, despite the optics, delicious.
In Central Vietnam, at Hoi A, we ate at a string of food stalls along the Thu Bon River, returning to "Mr. Dong's" a few times for the "white rose," a regional specialty of shrimp dumplings in clear rice dough.  But the banana pancakes and noodles were just as good." [Vancouver Sun]
Vietnamese street food definitely makes my bucket list.