Everyone wants to enjoy a relaxing food tour, but you need a detailed plan to get the most out of it. They are more than eating at different places, and that's why it's easy to feel lost sometimes when you try to plan them. Here's an example of one of our favorite New York Food tours.
Food tours allow you to taste the best dishes from various restaurants and learn food habits and new cultures from all around the world since you visit all kinds of restaurants, from fast food to Chinese, Italian or Mexican food.
Continue reading and discover how to plan your weekend food tour the best way possible.
5 Steps on Planning a Food Tour:
Select the number of people expected for the group and select the spots you will visit to get the cost per person that covers food, tax, and tip.

Create the trip itinerary, familiarize the group with weather conditions at your destination, and give them advice on what to pack, e.g., what clothes, tech, and other necessities they should pack. If you're struggling with choosing what tech to bring, check out this

digital survival kit

to help you decide.

Look for transportation that covers everyone and divide the cost per person.

Once you have the total cost per person, start looking for people willing to participate.

Plan the routes, times, and reservations, notify all the participants to pay the cost, and get 10 minutes early at a designated meeting point.

Meet with all participants, guide them through all food destinations, and enjoy the food!
Who can go on a Food Tour?
Many people think that food tours are expensive activities only tourists can enjoy, but it's not like that. Everyone willing to try new dishes and experience new cultures can go on a food tour since the costs usually don't exceed your regular restaurant meal prices. Although these are the groups of people you'll most likely meet at these food tours:
Tourists

Locals

Staycations

Social circles

Food business travelers

People visiting networking or business events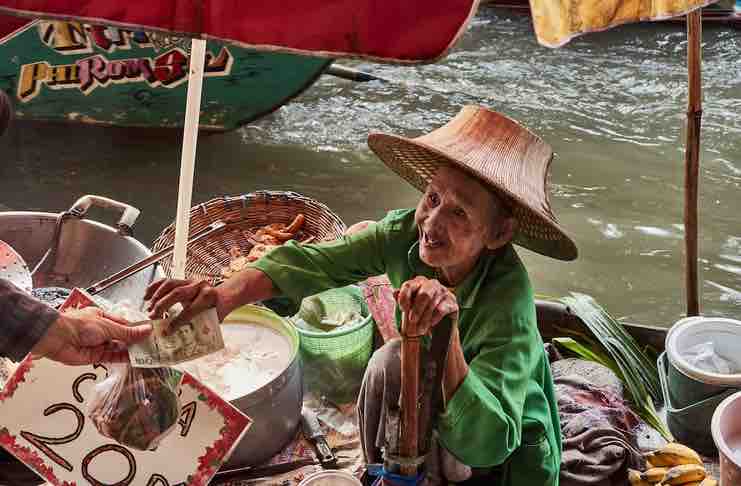 How do food tours work?
Food tours are divided into two categories: guided or self-guided. On the guided tours, a group of 10 to 20 people led by a prepared guide which the restaurants already have reservations. Meanwhile, the self-guided tour doesn't have a minimum number of people, and there isn't a specific food destination list, which gives you the liberty to choose which places to visit and when.
5 Tips For Planning a Food Tour:
Consider the physical activity (walking), knowing there will be people of all ages and backgrounds.

If you have reservations, consider the time of arrival, transportation time, and timing of the last restaurant.

Familiarize yourself with the history or cultural background of the spots you're visiting so you can learn more than just eat.

Don't leave behind small businesses; they often have many things to show and learn from (and delicious food).
How long does the food tour last?
Guided tours usually last 3 to 4 hours, depending on the number of restaurants and the time expected for each one. Still, on the self-guided tour, it can last less or more than guided ones because they usually don't have reservations or an expected time.
How much does a food tour cost?
Guided tours usually cost $80 – $100 per person, but in some cases, it goes all the way up to $500 per person, depending on the restaurants you're visiting. On Guided tours, the cost includes the food, tax, tip, and each restaurant and transportation.
Self-guided tours cost $40 – $70 per person, including food, tax, and tips. They can also have higher costs depending on the restaurants they are going to since. Naturally, some are cheaper than others.
How can I plan a food tour?
Depending on the specific type of tour you're planning, you'll have to focus on different aspects to get a great experience, but the base requirements are the next ones:
Amount of people expected

Allergies and dietary restrictions

Amount of restaurants planned
What food spots should you visit on a food tour?
To have a perfect experience on your food tour, it's best to visit culturally well-known restaurants, famous restaurants that have a signature dish or have a role in the city's history, other countries' cultural food that has a signature dish or a distinctive characteristic, and uncommon or themed restaurants for a fast or casual food experience.