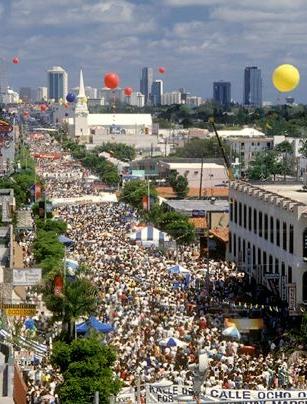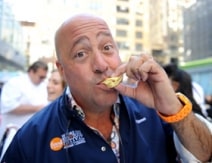 It's 4 months away, but it's never too early to plan ahead for a great event.  Plus you might have to save up some dough for this one.
The New York Times and Save Me, San Francisco Wine Co. presents Trucks by the River hosted by Andrew Zimmern on Sunday, October 14th.
Last year's event from the NYC Wine & Food Festival, Carts in the Parc, is moving south to Basketball City on Pier 36 overlooking the East River.
This event is a celebration of the best food trucks and carts in New York, with 22 different vendors participating.  Andrew Zimmern from Bizarre Foods on the Travel Channel will curate the hottest trucks, while rocking out on the main stage will be a special Grammy-award winning musical guest to be revealed.
Tickets cost $150, and the presale begins next Monday June 11th at 9am. The link to buy tickets is here.
For your wine-drinking pleasure, making it's NYCWFF debut are three varietals: "Drops of Jupiter" Petite Sirah, "Calling All Angels" Chardonnay, and "California 37" Cabernet Sauvignon produced in cooperation with Save Me, San Francisco Wine Co.
Participating Food Trucks & Carts are:
Big Gay Ice Cream
Biryani Cart
Bongo Brothers Cuban
Chinese Mirch
Coolhaus
Cupcake Crew
Domo Taco
Fun Buns NYC
King of Falafel and Shawarma
Korilla BBQ
Melt Bakery
Mexicue
Palenque Homemade Colombian Food
Patacon Pisao
Pizza Luca
Phil's Steaks
Rouge Tomate
Schnitzel & Things
Solber Pupusas
Souvlaki GR
The Milk Truck
Two Pitas in a Pod