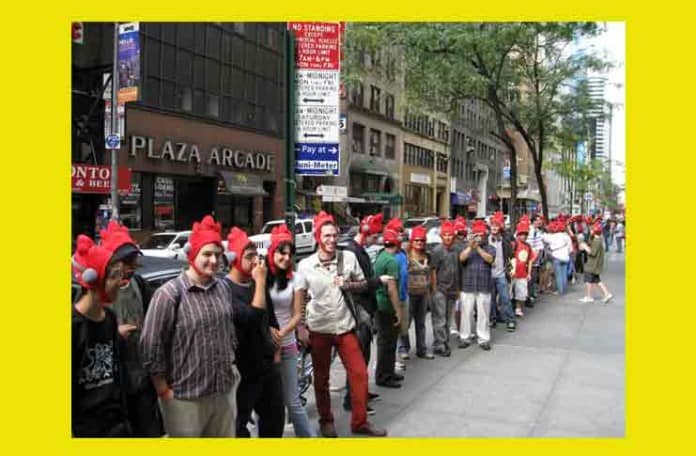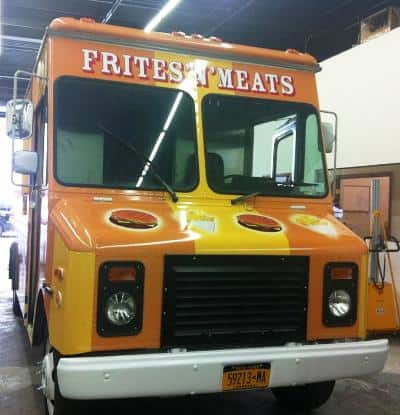 As we mentioned last week, Frites 'N' Meats is returning today with a brand new truck (above) and Thank You Free Frites for everyone's support during these difficult past few months.
Here's where they expect to be today, but things can change pretty quickly on the street, so check their twitter here before heading over, just to make sure.
11am – 11:30 am: 52nd & 6th ave (Midtown West)
12:30 pm – 1 pm: 26th & Park ave (Flatiron)
2 pm – 2:30 pm: Water & Broad (FiDi)
3:30 pm – 4 pm: Hudson & King (SoHo)
5 pm – 5:30 pm: Greenwich & Warren (TriBeCa)
If you want to read more about Frites 'N' Meats, check out our NYSF Featured Vendor Profile that was posted last week.