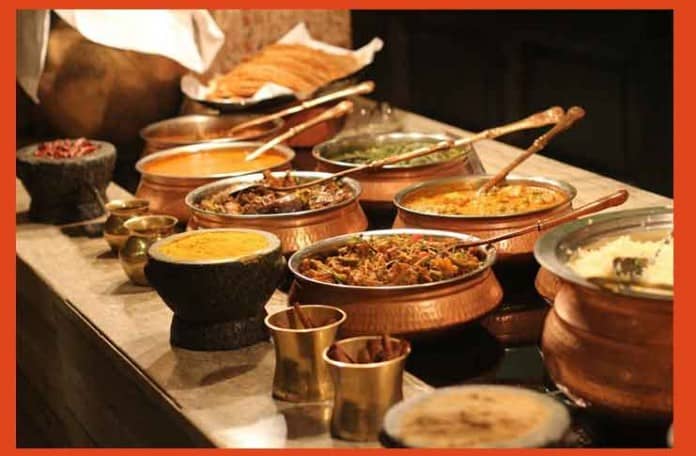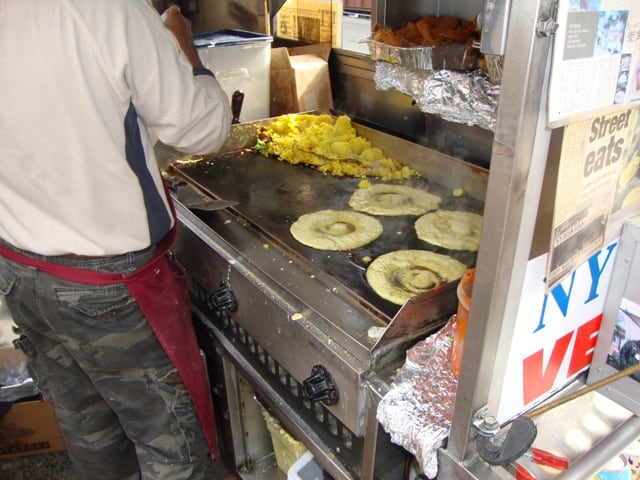 I had to be near Washington Square Park around lunchtime today, and one of the best lunches in the area (street food or otherwise) is from Thiru of the NY Dosa Cart.  Thiru won the top Vendy Award in 2007, and even though I'm not big on vegetarian food, his lunches are so flavorful and filling, you won't even notice the lack of meat if you're a carnivore.
Thiru recommended the roti curry ($6) for Today's Lunch, and I heard several people ahead of me order veggie drumsticks ($1.75), so I got one of those as well.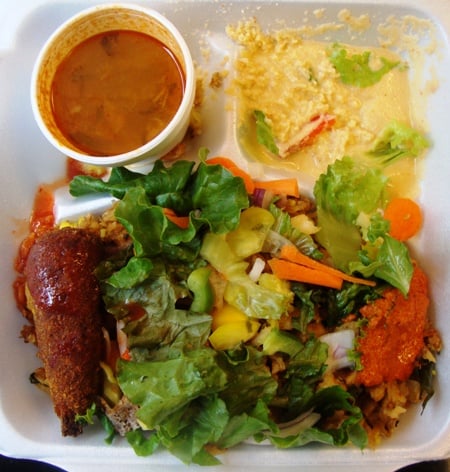 Thiru asked if I wanted it spicy, and I said yes.  I really like spicy food, but after taking a few bites of the roti curry, I probably should have asked for medium spiciness.  The man really knows how generate some heat!
The roti curry was delicious though.  It consisted mainly of potatoes inside roti bread, and then it was chopped up.  There were so many colors, spices and flavors that it was difficult to describe.  This is exotic, healthy, tasty food from Thiru.
The veggie drumstick was a veggie mixture that was breaded and fried, and wrapped around a piece of sugar cane, which was used as the "drumstick" (bottom left in picture).  A sweet and spicy sauce was drizzled on the drumstick, which kicked up the flavor even more.  I can see why these are so popular with Thiru's customers.
Today's Lunch was excellent.  If you're a vegetarian, it's tough to do better that the NY Dosa Cart for lunch.  If you're not a vegetarian (like me), it's still a great lunch.  Everything on the menu is excellent…and well priced too.