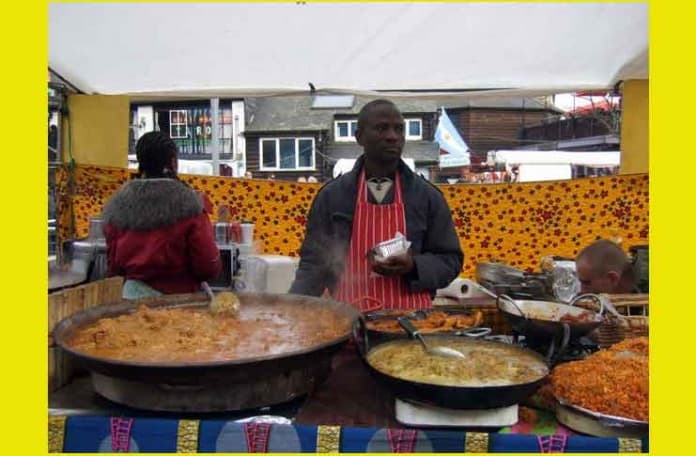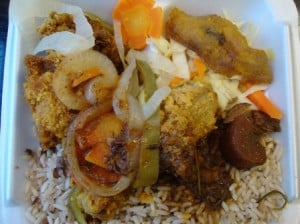 Today's Lunch is escovitch chicken from the Jamaican Dutchy cart, a 2009 Vendy Award finalist.  The cart is located on the northeast corner of West 51st St and 7th Ave, and escovitch chicken is their Friday special.
My first thought was, this is a BIG lunch.  It cost $9, but can easily be shared by 2 people with normal appetites.
There were 3 pieces of breaded chicken, a leg and a breast split in two.  There was a small amount of sauce on it, over a huge portion of rice and beans.  Very tasty, but I would have liked more sauce, although the chicken was tender and moist.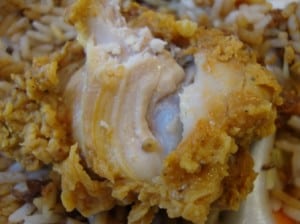 There were also 2 side dishes – one was pickled onions, peppers and carrots that was quite pickled and vinegary and one was a cabbage/carrot salad that was basically steamed vegetables, so you had your choice of sharp or mild vegetables (or both).
To finish the meal, there was a fried plantain.  Nice finish.
A good choice for Today's Lunch, but I'm going to be full for quite some time (and I didn't even finish the rice and beans).