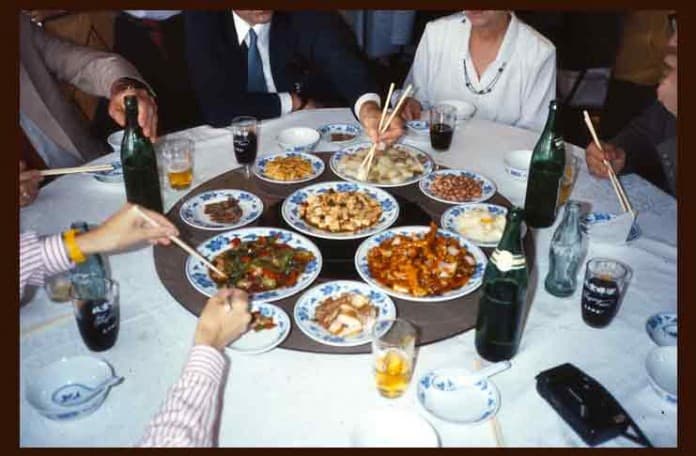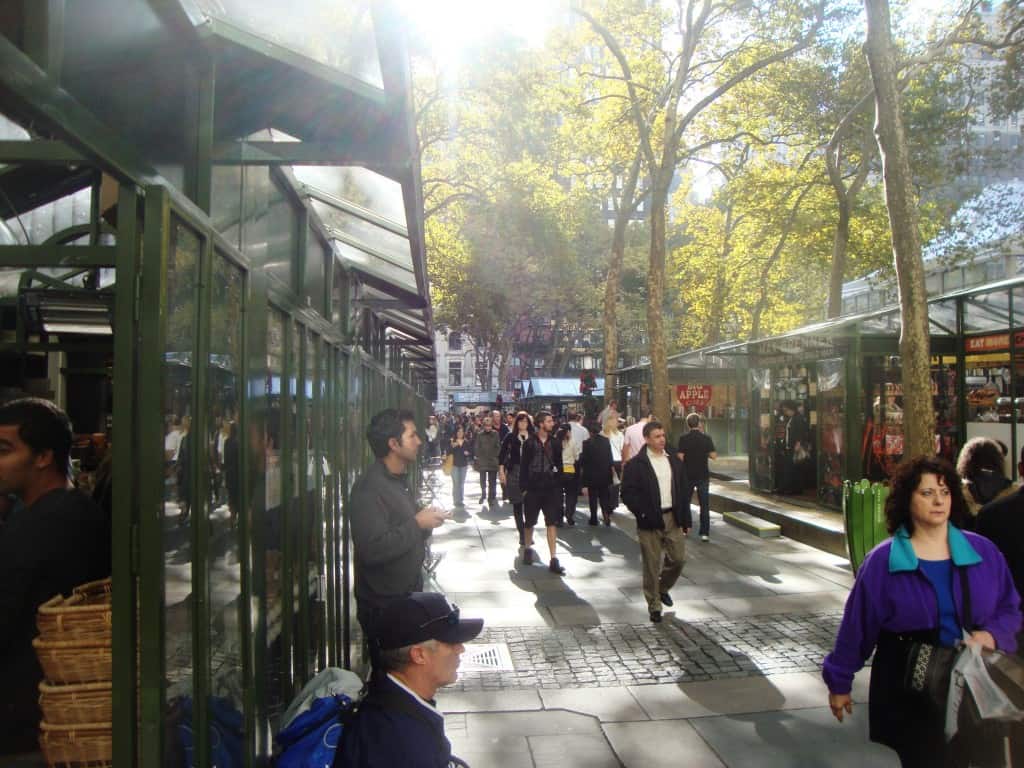 The holidays seem to come earlier and earlier every year.  Thanksgiving used to be the unofficial start of the holiday season, but in the past few years, it seems to start right after Halloween.
Last year we enjoyed some great meals from vendors at the Columbus Circle Holiday Market, especially Pies-N-Thighs and Cascabel Taqueria.  While the Columbus Circle and Union Square Holiday Markets are not expected to open until Thanksgiving, the Bryant Park Holiday Market is already in full swing.
There are plenty of holiday shops selling gifts of all types, in addition to an ice skating rink, 2 ping pong tables (!), a carousel – and a bunch of food shops.
We took a quick stroll around the park, although we didn't go up and down every aisle, so this may not be a complete list.
On the 42nd St side of the park near 6th Ave were Wafels & Dinges, Vegetarian Oasis and Mmmm…Enfes (boreks, golzeme and baklava), pictured below.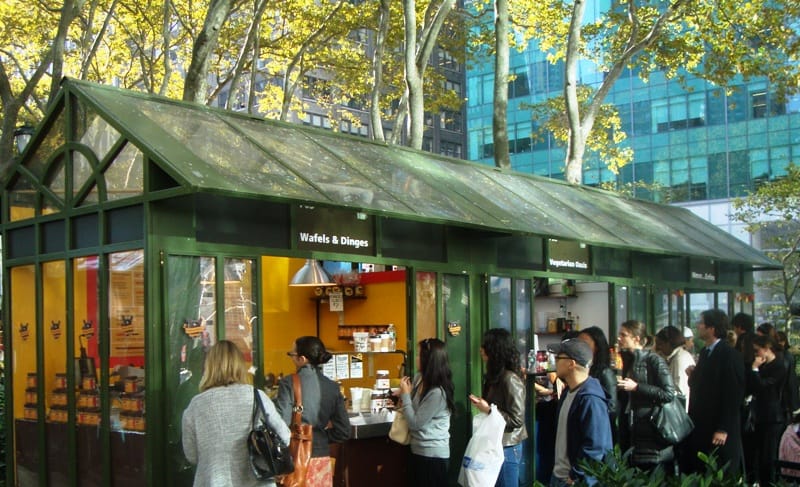 On the 40th St side near 6th Ave were Diggity Diggity Dog (hot dogs with funky toppings) and there were a couple of two 'Wichcraft stands in the park.
Towards the 5th Ave side was Dumpling Soup House, which I stopped at for Today's Lunch.
There were also a few cider, pretzel, churro and miscellaneous snack stands, but the above places are where you can get lunch.
I ordered Shrimp Noodle Soup ($6.25) and a side of Steamed Pork Dumplings ($3.50 for 4).
They had a decent good selection of dumplings, noodles dishes, noodle soups, and also some street fair fare (Italian sausages, grilled chicken, mozzzarepas).  You can see the menu here and here.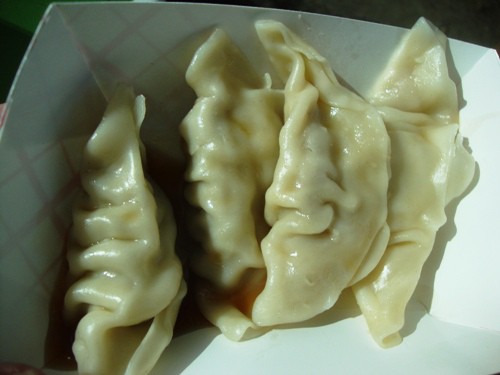 I poured dumpling sauce over the steamed pork dumplings and picked up one to eat.  It was pretty soft, but I was still able to pick it up.  The filling was minced meat, but there wasn't anything distinctive about it.  I put some hot sauce on the remaining dumplings, which added some flavor, but I wouldn't call these dumplings anything but average.
The dumplings might be a little better fried than steamed, but I don't think that would make them a whole lot of difference.  They weren't bad, but they weren't great either.
The noodle soup was along the same lines, with a few provisos.  The shrimp dumplings in the soup were so soft, they fell apart when I picked them up.  There were 2 shrimp dumplings in the soup, plus egg noodles and a few pieces of carrot and bok choy.  The shrimp dumplings had a funky taste, kind of fishy.  They didn't have a distinct shrimp taste.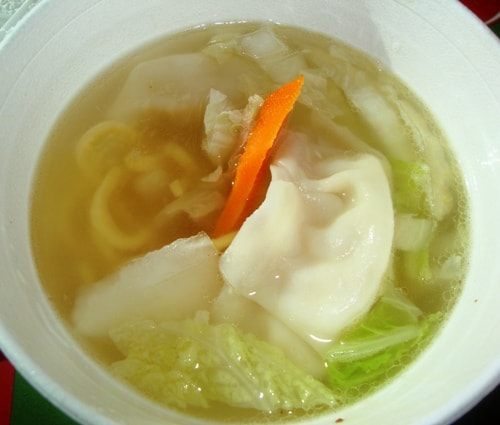 At least the noodles were not too soft – they were still on the firm and springy side.
The broth itself was chicken based.  Initially, the soup was a little bland, but I added a little hot sauce to this as well.  This helped because as I got further along, the broth was more flavorful, although it wasn't spicy.
Today's Lunch from Dumpling Soup House was ok, but nothing special.  The dumplings ranged from average to funky tasting, and the soup was average too.  As I was waiting for lunch, the guy in front of me got a noodle dish that looked decent, and believe it or not, the grilled Italian sausage looked fat and tasty, although they serve it teriyaki style (?)
For lunch, I would stay towards 6th Ave on the 42nd St side.  In a row by the ping pong tables were Wafels & Dinges, Vegetarian Oasis and Mmmm…Enfes, which all looked really good.  I almost grabbed a borek before leaving the park, but decided to wait until next time.  They should be there until Christmas Eve.