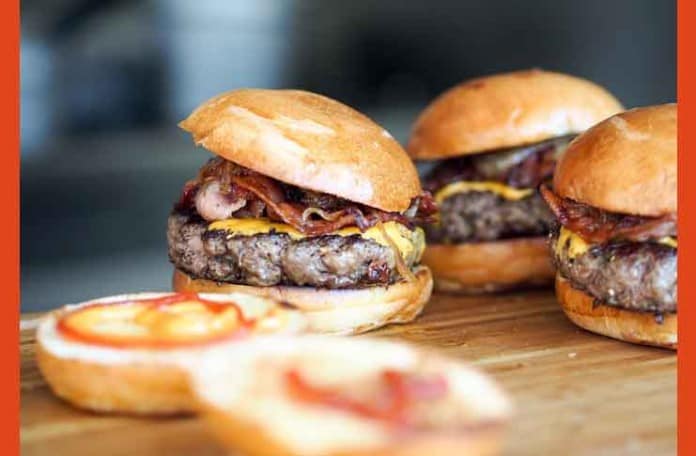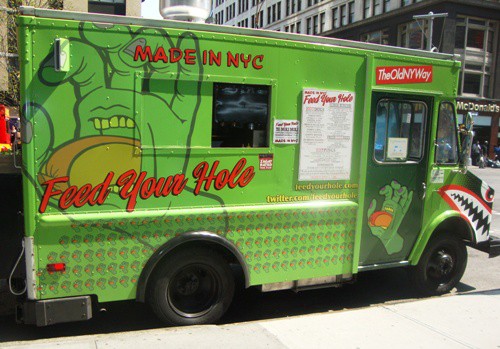 Sean from Feed Your Hole is always playing around with his menu, and he came up with a few new things that I wanted to try.
The Diesel Burger sounded good, but what I really wanted to check out was his new invention – bacon jam!
Other new menu items are the Sloppy Nutz Burger (burger topped w/chili & peanut butter) and the Reuben Eggroll (pastrami, sauerkraut & swiss cheese, deep fried).  You can see the current burger menu here and the hot dog menu here.
Today's Lunch is a Diesel Burger ($8) with bacon jam added, and an order of fries ($3).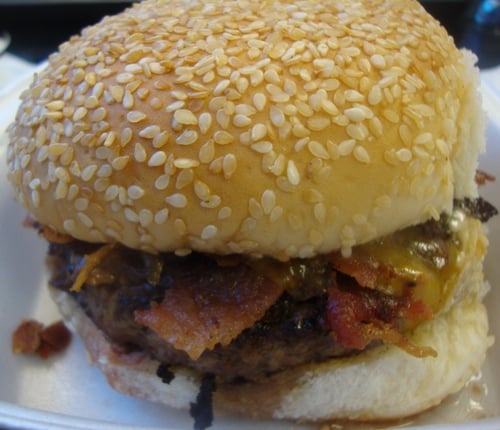 The Diesel Burger has cheddar cheese, ranch dressing and bacon – but I really wanted to try the new bacon jam, so I asked Sean to put some on the burger. Doesn't that look tasty?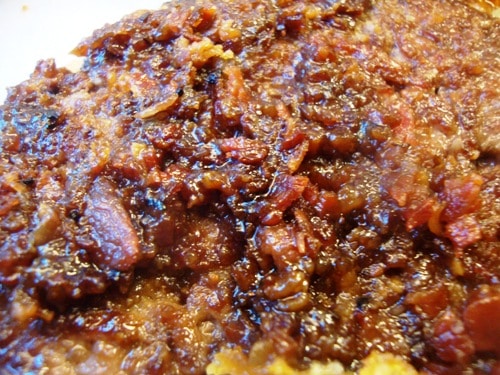 The burger was thick and cooked to medium, with pink in the middle.
The bacon jam was actually what it sounds like – crumbled bacon mixed in with jam, which gave the burger that sweet and salty thing.  This was a delicious, satisfying lunch, and one of the best burgers I've had in a while.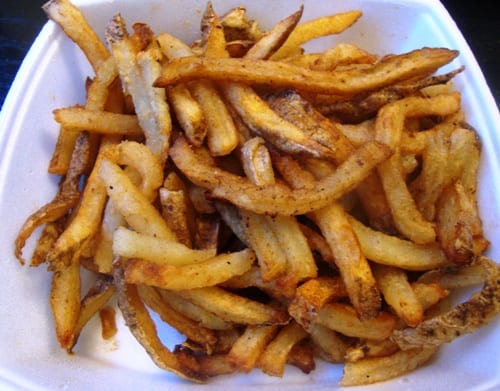 The fries from Feed Your Hole were seasoned a bit more than fries from most other places.  I could taste sea salt and paprika.  I'm not exactly sure what else was in there, but there were definitely other spices.
Today's Lunch from Feed Your Hole was wonderful.  A nice thick, juicy, tasty burger with bacon, bacon jam and cheddar cheese.  The menu said there was ranch dressing on the Diesel Burger, but I didn't really taste it.  Doesn't matter – it was still a great lunch.  A little bit of bacon heaven!