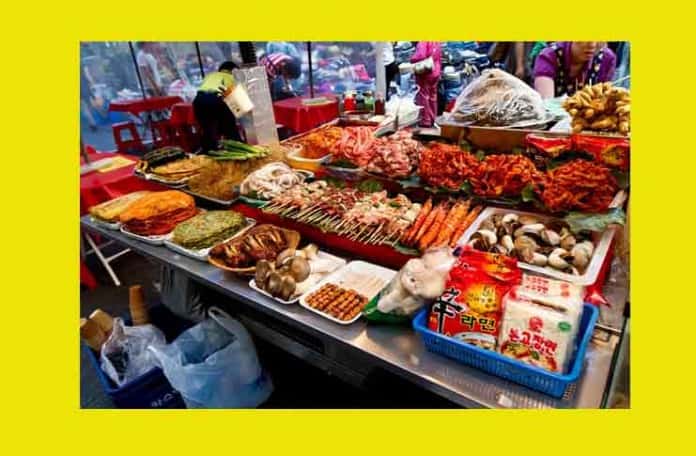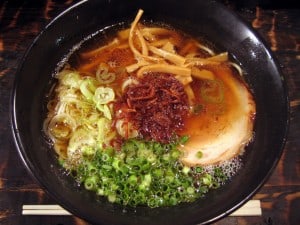 Ramen, the national comfort food of Japan, has been given the ultra-luxe treatment.  At Tokyo's Fujimaki Gekijyo restaurant, the "Five-Taste Blend Imperial Noodles" takes 3 days to fully prepare and sells for $110.
Owner Shoichi Fujimaki said it's the soup, and the more than 20 ingredients used to make it, that elevated the dish from street food into five-star cuisine, with the price tag to match. "It's not really ramen.  This is my cuisine, it's my 25 years of experience distilled into one bowl," Fujimaki told Reuters as he poured ingredients into a bubbling pot. "This is the only place in the world that people have this kind of soup."
A bowl of ramen from any of the tens of thousands of little shops and stalls that are everywhere in Japan will usually set you back $10, at the most.  Fujimaki's ramen costs $110 a bowl and uses top-grade Chinese stock blended with another stock inspired by the spicy, Thai tom yum soup as well as spices, meats and vegetables.
Originally, the restaurant sold a ramen dish with more than the average toppings for an above-average $33.  Then Fujimaki decided to create the even more complex dish, with an even higher price tag, to serve at his reservations-only eatery that has no menu and which customers can only dine in after they sample cheaper fare at another restaurant he owns.
Some of the patrons who eventually get to tuck into the pricey ramen say its worth every yen.  "It's certainly expensive, however, I think that it is sometimes better to come here and spend ten thousand yen than to go to another place and spend a thousand, ten times," said Hideko Furusawa, a 49-year-old diner.  Fujimaki plans to open a restaurant offering the same noodles in Los Angeles by August, although he has yet to decide on whether he'll charge the same. [msnbc]
Sounds like the perfect new restaurant for Hollywood.
Bringing Ramen Into Your Home Or Office
Japanese food is in demand worldwide. One of the most sought Japanese food is ramen. From Asia to western countries like the United States, ramen is a popular authentic cuisine from the land of the rising sun. 
Are you craving for ramen now after knowing how Fujimaki Gekijyo restaurant makes its expensive ramen soup? Well, you don't have to spend too much just to try ramen that's made by your very own hands for the first time. 
While you may have the money to buy the most expensive ramen in the world, it's also a good idea to try making one yourself or buy ready-to-cook ones. In this way, you can enjoy ramen even at home or in the workplace. If you like to experience this authentic Japanese dish, you can buy easy to make noodles online.
Takeaway
Indeed, the most expensive ramen in the world is very delicious and authentic Japanese-made. It uses the finest ingredients in the world to make it distinct from other ramen soups. Fujimaki Gekijyo restaurant dedicates much time preparing the freshest noodles and ingredients for its ramen soups. Hence, the expensive price is worth the quality of the ramen.