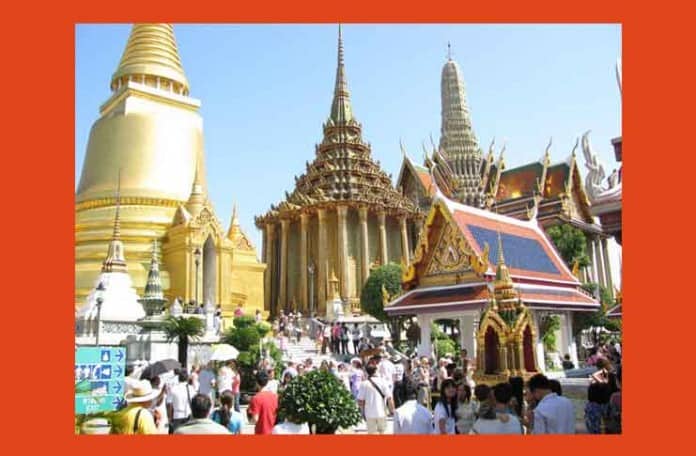 This Friday's Recipe for Perfect Thai Fried Rice comes to us courtesy of Priya Bala from the Times of India.
"Noodles and fried rice are the Thai staples, eaten at every meal from morning to night and in-between as well. The noodles are quite different from Chinese, and there are lots of variations on flat rice noodles which are rather like Italian parpadelle. There are thin rice noodles and noodles made of mung bean flour.
The rice is frequently plain, steamed, to be eaten with thin, herb-scented soups, spicy stir-fries or scrumptious, creamy curries. And then there is the fried rice – the seafood one chockful of squid rings and shrimps; just crabmeat and also with pork and beef. It's spicier and more flavourful than Chinese-style fried rice and is almost always served with a pile of crisp cucumber or other veggies on the side."
Thai fried rice
2 cups rice, cooked and cooled completely
100 g (1/2 cup) finely chopped pork
200 g (1 cup) chopped or shredded chicken
2 eggs, lightly beaten
½ cup spring onions (scallions), finely sliced
½ cup fresh basil leaves, washed and torn up roughly
1 tsp ground ginger
2 green chillies, finely chopped
2 tbsp fish sauce
1 tbsp light soy sauce
3 tbsp oil
By the way, you can get good fried rice recipe egg for the microwave online.
METHOD:
Heat a heavy pan or wok over a very high flame. The high flame is, in fact, key to good fried rice. Pour in a tablespoon of oil and put in the ginger and green chilli and pork and chicken, stir fry quickly, adding a dash of fish sauce and a little soy sauce. Once the meat looks cooked, empty it over the reserved rice.
Next, pour in the rest of the oil and pour in the eggs, stir and scramble them up. Put in the spring onions (scallions) . Now empty the rice and the meat and stir everything well, all over high flame. Put in the basil leaves, the fish sauce and soy sauce, adjusting for seasoning. Serve piping hot.[Times of India]