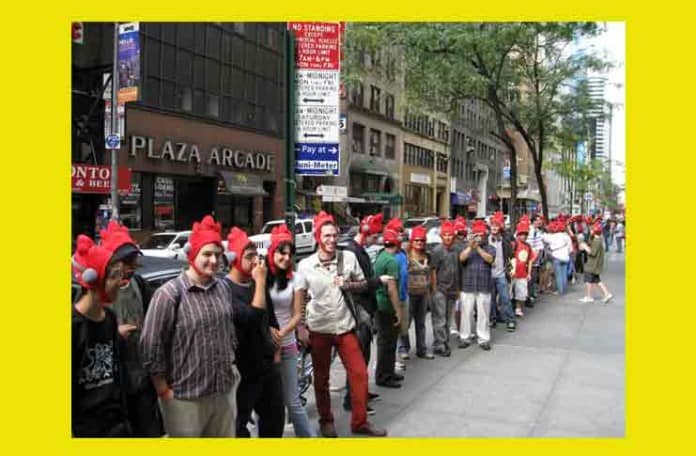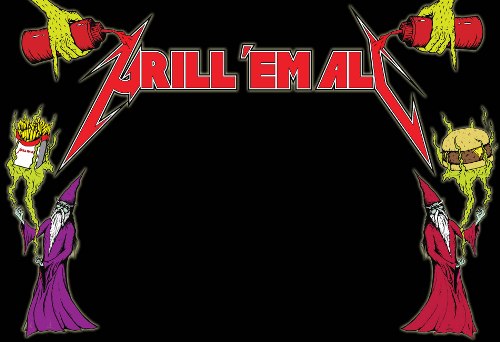 A new show on the food network pits seven food trucks against each other in challenges that start in L.A and take them across the country, ending in New York City.  Hosted by Tyler Florence,  The Great Food Truck Race debuts Sunday, August 15th at 10pm on the Food Network, with the regular time slot of Sundays at 9pm.
Click through for the official Food Network press release with additional details about the participating food trucks and some of their challenges.  Did we mention the winner gets $50,000 and is driven back to L.A on a flat-bed truck.  The losers have to drive themselves back.
FOOD TRUCKS 'RACE' TO CONQUER THE HOTTEST NEW TRENDTyler Florence Hosts Cross-Country Culinary Journey in 'The Great Food Truck Race'
Premieres: Sunday, August 15th at 10PM; Post-Premiere Timeslot: Sundays at 9PM
NEW YORK – JULY 12, 2010 -Amazing chefs across the country are leaving traditional restaurants behind and hitting the streets in mobile kitchens serving some of the most unique and delicious dishes ever tasted. Food Network's new primetime series, The Great Food Truck Race, features seven such gourmet food trucks as they embark on an epic coast-to-coast culinary road trip to convince Americans to step outside their culinary comfort zones and try something new – from a truck. Tyler Florence hosts this six-episode competition premiering Sunday, August 15th at 10pm ET/PT; the series resumes in its regular timeslot of Sundays at 9pm ET/PT on August 22nd. From out-of-the-box sandwiches, burgers, and crepes to unique takes on Vietnamese, French, and Cajun cuisines, the trucks compete in weekly challenges to see who can sell the most food and race to the next episode while the losing team drives home. The last truck standing wins a $50,000 grand prize.
"Not only does the series focus on a hot new culinary trend, but the drama of the competition pushes these teams' cooking skills, business savvy and relationships to their limit," said General Manager/Senior Vice President Programming, Bob Tuschman.
The seven trucks include: Austin Daily Press (Austin, Texas), Crepes Bonaparte (Fullerton, Calif.), Grill 'Em All (Los Angeles, Calif.), Nana Queens (Culver City, Calif.), Nom Nom Truck (Los Angeles, Calif.), Ragin' Cajun (Hermosa Beach, Calif.), and Spencer on the Go (San Francisco, Calif.).  Click here for team bios.
In the premiere, the teams meet Tyler in Los Angeles, the center of the food truck revolution, and the race begins with the teams' first game-changing twist known in each episode as the Truck Stop challenge: Instead of starting in Los Angeles, the race commences in San Diego. To even the playing field, the teams begin with empty trucks and an equal amount of seed money. They have three days to prepare, promote and sell their food by any means necessary. After a weekend of triumphs, teamwork, and tests of character, the totals are tallied and the trucks find out who continues the great race and who goes home. New twists and turns arise as the race continues through Santa Fe, N.M.; Ft. Worth, Texas; New Orleans; Jonesborough, Tenn., and concludes as the final two trucks race to the finish line with through the hungry streets of New York City's five boroughs. Guest chefs throughout the season include: Tim Love, Jacques Leonardi, Eric DiStefano and Nate Appleman. – The Food Network