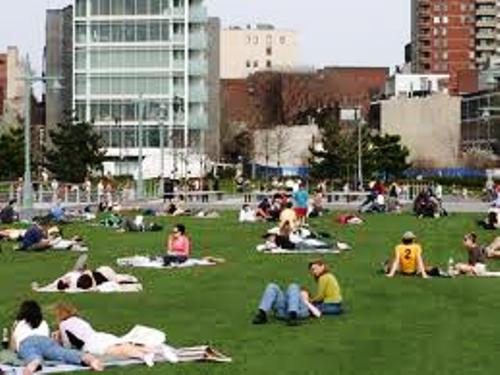 San Francisco Recreation and Parks Department approved a permit on Thursday to allow the popular Off the Grid gathering of mobile food vendors to expand throughout San Francisco.  The current event is hosted on National Park Service land at Fort Mason on Friday evenings, and has proven quite popular.
The new plan will allow the vendors to open up shop on city park property, including the Mission Playground on Saturdays, a section of Waller Street in Golden Gate Park on Tuesdays and Sundays and the Civic Center on Friday afternoons — leaving an hour for vendors to load up and return to their regularly scheduled stomping grounds at Fort Mason.
In the Mission it will certainly expand existing al fresco options that include the already vibrant gathering of cart vendors near La Victoria on Saturdays, a Friday evening foodie fest at the Fabric8 gallery and the Mission Community Market which kicked off this month — not to mention expanded sidewalk seating along the newly repaved and reapportioned Valencia Street.
It's not clear when all the paperwork will be done and the event open for business, but organizer Matt Cohen "seems like a pretty motivated dude" to Mission Mission, so that's promising.
As part of the agreement, the City will pocket 40 percent of gross revenues in the first year, and 35 percent after that, and take a quarter of what vendors pay Cohen's SF Cart Project to participate, with the revenue hopefully helping balance the department's budget. [NBC Bay Area]