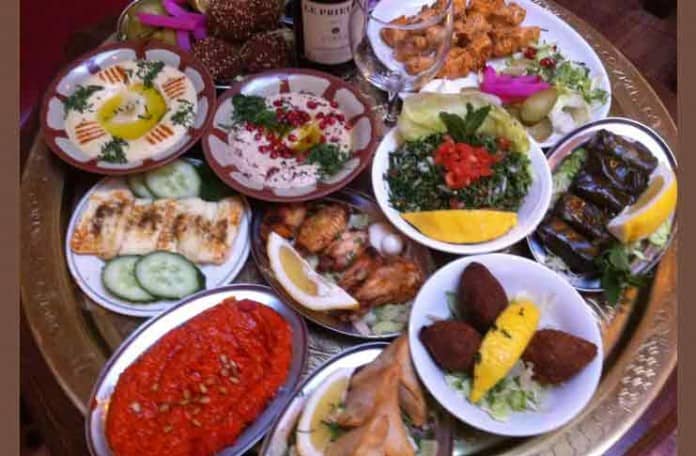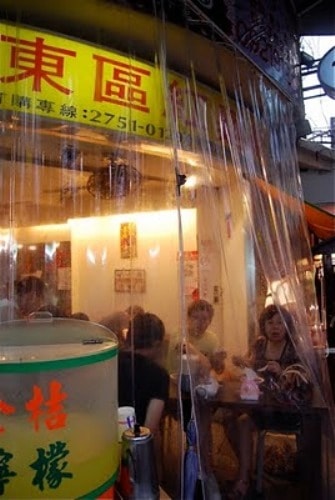 The Bag Hag Diaries recently spent some time eating street food in Taipei, Taiwan.  What she found was a lot of innards, gizzards, blood cakes and other assorted goodies.  Maybe the Food Network should send Andrew Zimmern to Taipei.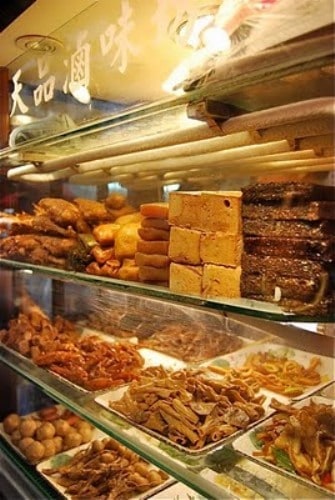 Pig ears, duck tongue (bottom shelf, right), blood cakes (top shelf, right) and Intestines Misua, which she really liked.
Below is the "before" picture of Intestines Misua. Not sure if I would try the "after", but if you click through, it actually looks pretty good.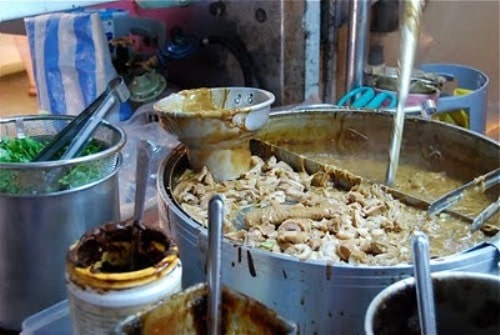 The Bag Hag Diaries: "Can I tell you that the Intestines Misua, despite its appearance, was REALLLLY good?  It's really worth coming back for– and mind you, when I go back to Taipei, I'm going back for this!  Meanwhile, Bryan wanted none of it (though I have to give him credit for trying the soup– after Tina and I had wolfed down all the intestines in the noodle soup haha).  :)". [The Bag Hag Diaries]
Click the link above for more fascinating pictures and descriptions of street food in Taipei.