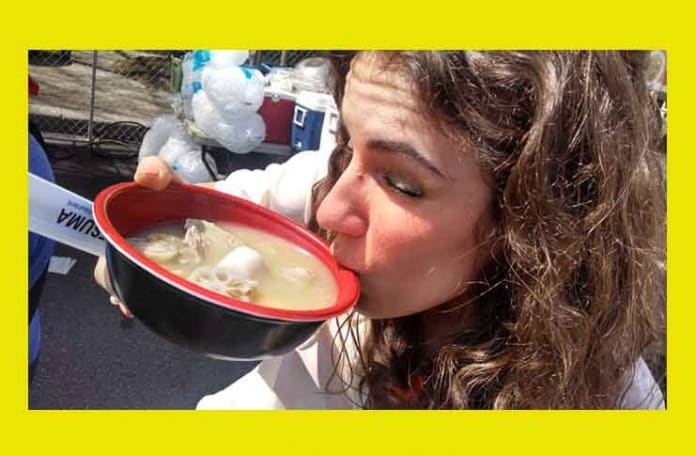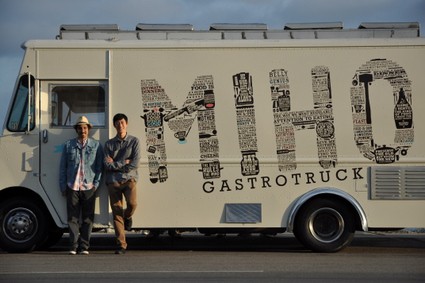 With food culture in the Bay Area providing their main point of inspiration, the idea for MIHO – a combination of both partners' names – took shape on the road during weekly sourcing trips for The Linkery to independent farms in central California. Ho and Miron share a passion for entertaining, community and the belief that memorable experiences often happen around food.
Nine months later, their brainstorming sessions paid off with the launch of a gourmet truck.
"We wanted the freedom to put out a menu, hit the street and bring it to the people," Ho says about the decision to go mobile. "To take dinner out of the house and put it on the street is a great concept. The coolest aspect of being in the truck is being at community events and giving people sustainable foods they can enjoy."
The farm-to-table concept has gained momentum in San Diego. Restaurants like Starlight and Tender Greens have found success in stressing the importance of locally sourced, ethically produced ingredients.
"People should expect more from every dining experience," Ho says about how he defines quality in food. "People should know where their food comes from. You don't have to sacrifice quality and convenience for good food."
MIHO breaks the perception of street food as the kind of dreadful, last resort meal you consume in a late-night boozy stupor.
"People have a bad perception of street food. We sell this as a new-wave food truck movement. Going back to the essence of what street food represents – culture," Ho says.
Miron and Ho agree that the MIHO concept is about embracing local neighborhoods and creating homemade food for the street from thoughtfully-sourced ingredients without a jaw-dropping price tag. Keeping their meals affordable is one of their biggest goals. [SD Uptown News]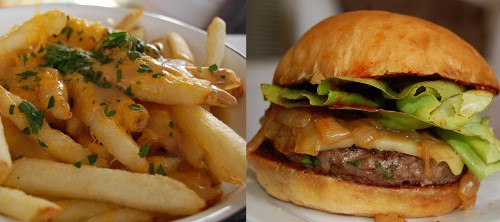 This Saturday, July 17th starting at 7pm, MIHO Gastrotruck will hold a summer kick-off party at its newest stop behind the colorful Mexican gifts and home store Casa Artelexia (2419 Kettner Blvd), just south of the Casbah.
At Saturday's event called "Summertime and the Living Is Easy" (props to the Gershwins), MIHO will provide music, decor and seating while you purchase their tasty, handmade, locally-sourced street food – from bacon-wrapped grass-fed beef hot dogs to seasonal items like watermelon salad and fried green tomato sandwiches. mihogastrotruck.com