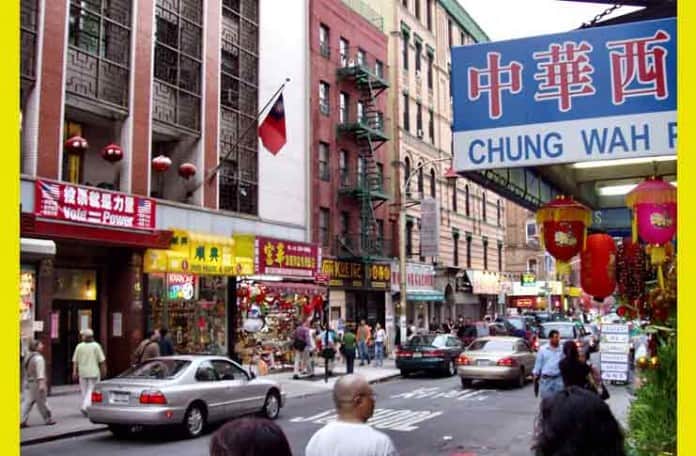 Yiwu is a city of about 1.2 million people near the central eastern coast of China.   It has sizable Korean and Muslim populations, with the Chinese Muslims known as Uighurs.   The Uighur appear to be Turkish, but are actually an ethnic Chinese Muslim population that meets with a fair amount of discrimination in China.  He Needs Food spent some time in Yiwu and documented the street food scene there.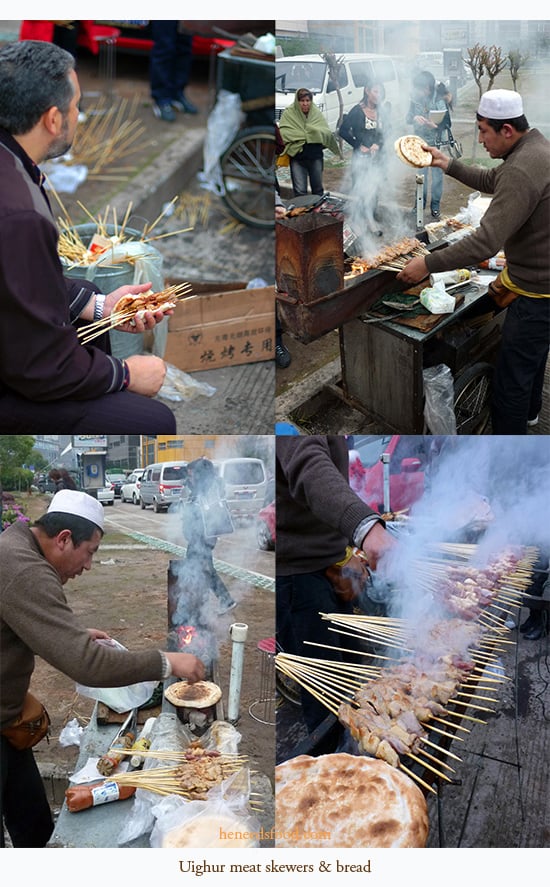 From He Needs Food – "Uighur men can be found grilling spiced mutton skewers and baking flatbread throughout the city and the telltale sign of their whereabouts is the billowing plume of smoke from the chargrill they operate. For a couple of RMB you can pick up a skewer of tender cumin-spiced mutton and a hot flat bread to help soak up the rich juices.  At first I thought these guys were Middle Eastern but I soon learnt they originate from west and northwest China."
"In a carpark across the road from Trade City I found a food vendor knocking up some delicious-looking fried egg buns. What he did was break an egg into an oiled and heated mould, season it with a few bits and pieces and then flip it over gently. Once turned he carefully ladled a little batter in with the egg and let it cook before sprinkling chopped spring onions over and turning them out to be bought."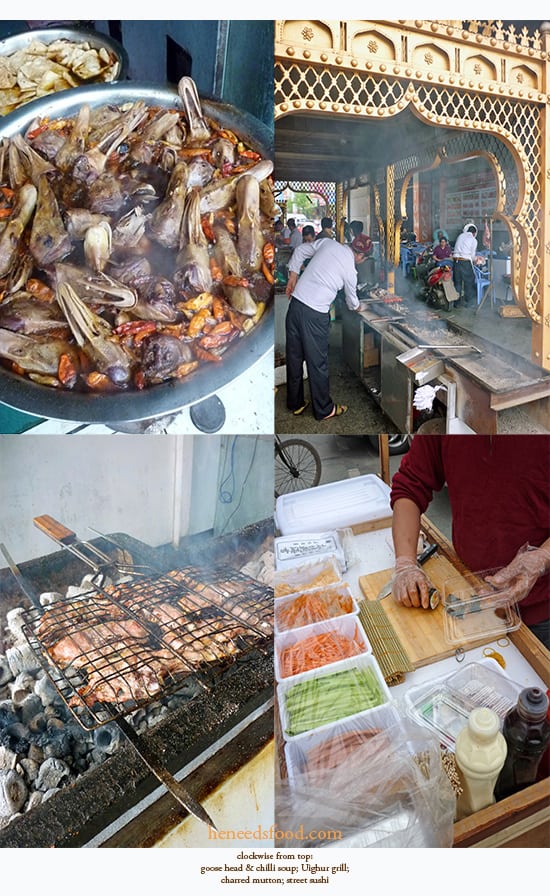 "On another evening I wandered down Chengzhong Road Nth near the hotel. It's full of motorbike workshops, literally side-by-side and tucked inbetween is a kitchen the width of a doorway cooking up local delicacies. The goose head & chilli soup caught my attention, but not my tastebuds.  No, I didn't try it as it really isn't my kind of thing. Honestly, what is there to a goose head other than a bit of skin on the skull and a tiny amount of brain?  I found another Uighur grill near Trade City grilling large pieces of mutton over coals. If I had the time I would have hung around and sampled some of it. I'm not one for being rushed but I guess I was working, right?"
Thank you He Needs Food for a most interesting report from Yiwu.