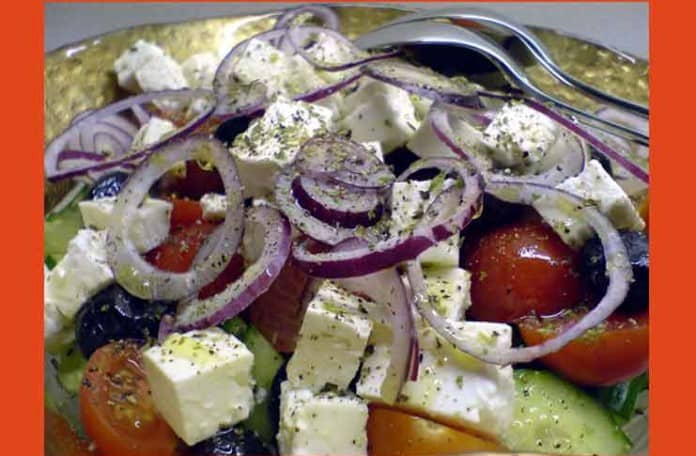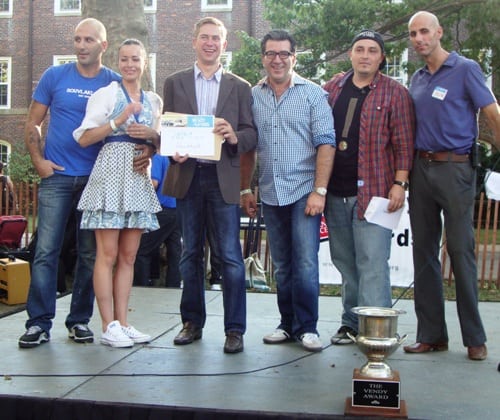 If you've been down to the Souvlaki GR restaurant lately, you may have noticed that Pavlos and Abby are no longer around.  A press release we received today explains why:
"Pavlos and Abby Sierros are announcing today, their mid-October departure from Souvlaki GR. After more than a year of all-out commitment to the Souvlakitruck and the restaurant that was born of it, the couple have decided to move on to other endeavors, citing a difference in business philosophy as the reason for the split.
Working alongside Kostas Plagos, Pavlos and Abby commandeered the birth of the Souvlakitruck, winning two consecutive Vendy Awards, and on through the successful opening of the souvlaki shop on the Lower East Side. They are proud to have been part of such a special time for the company, where they were honored to receive such accolades as Time Out NY's "Top 100 List" and New York Magazine's "Best Cheap Eats 2011.
The couple are happy and excited both for the continued growth of Souvlaki GR, and for their next adventure in the restaurant world."
So there you have it – the old "creative differences" excuse.  That doesn't tell us much, so we did a little sniffing around.
We hear that Pavlos and Abby are already hard at work on their next venture, but if you're expecting Souvlaki GR II, don't hold your breath.
As we all know, Pavlos is a master on the grill, and while the new place will have plenty of grilled items, it will not be a Greek restaurant (although it will also be on the Lower East Side).
When more news comes down the pike about Pavlos and Abby's new restaurant, we will "not forget" to tell you about it.
As for Souvlaki GR, both the truck and store seem to be going strong.  Please let us know if you have noticed any changes in the food and/or service.