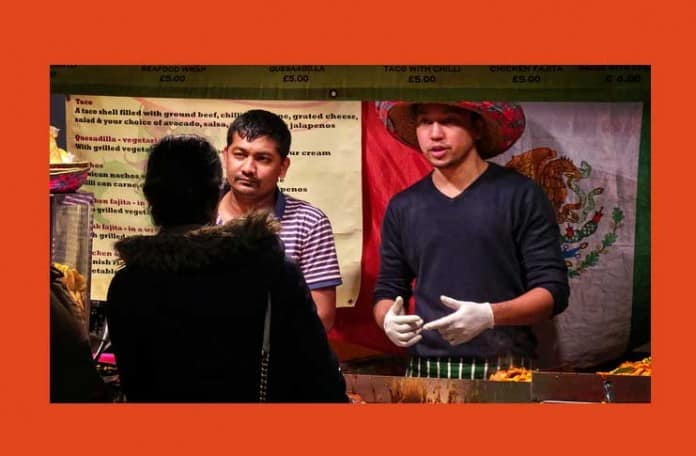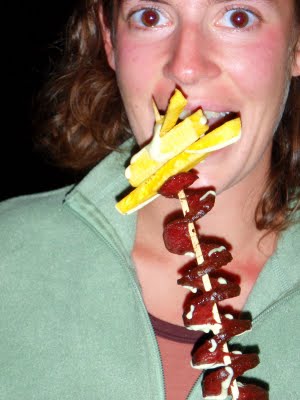 Two New Yorkers, Andy & Tara, got married in June and needed a break from their NY lives, so they decided to take a long honeymoon and travel the world inexpensively for 18 months or so.  Of course, they had to blog about it.
The first leg of their trip was through Central and South America, where they indulged in some street food they had never seen before, much of it fried.
The spiral sausage with fries on top was pretty good, as were the fries with chicken breast, ketchup and mayo on top.  Ditto for the cheese bread and various fruit drinks and milkshakes.
Not so great was the fried meat and potatoes with a tomato salad on top.  Turns out the meat was not so good.
Sounds like a great trip, and an interesting way to start a new life together. [Andy & Tara's World]