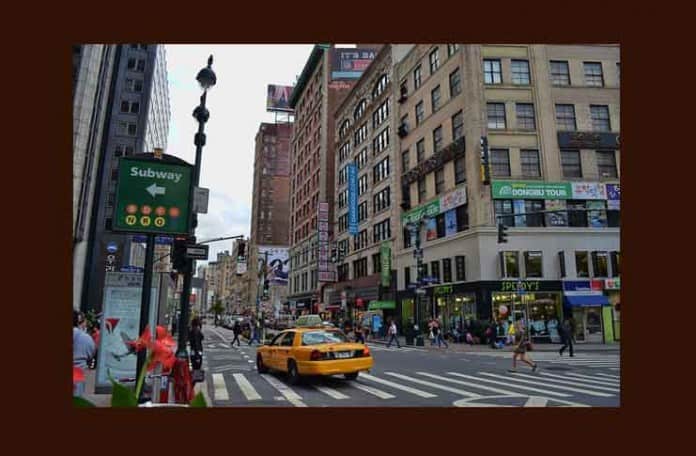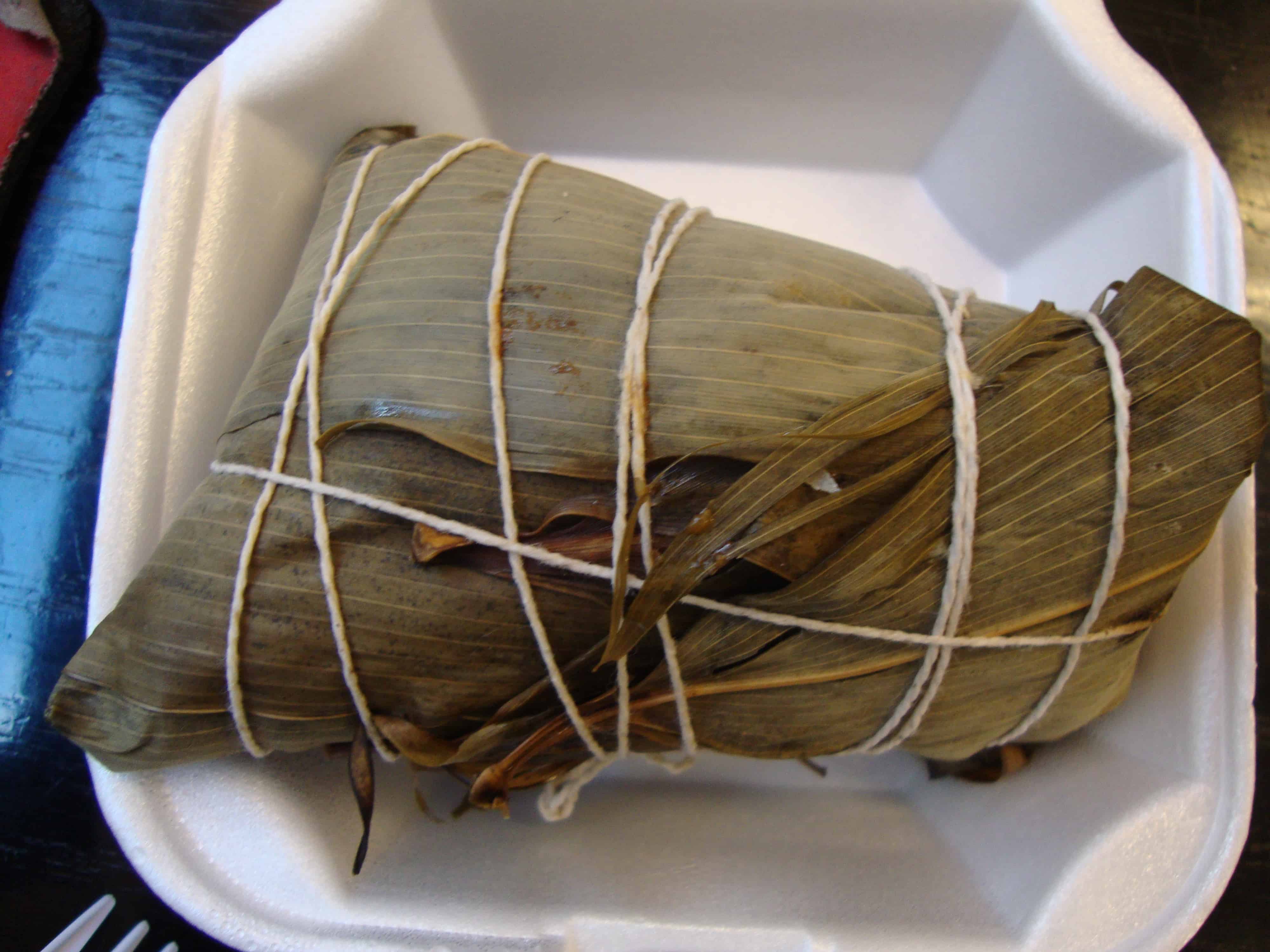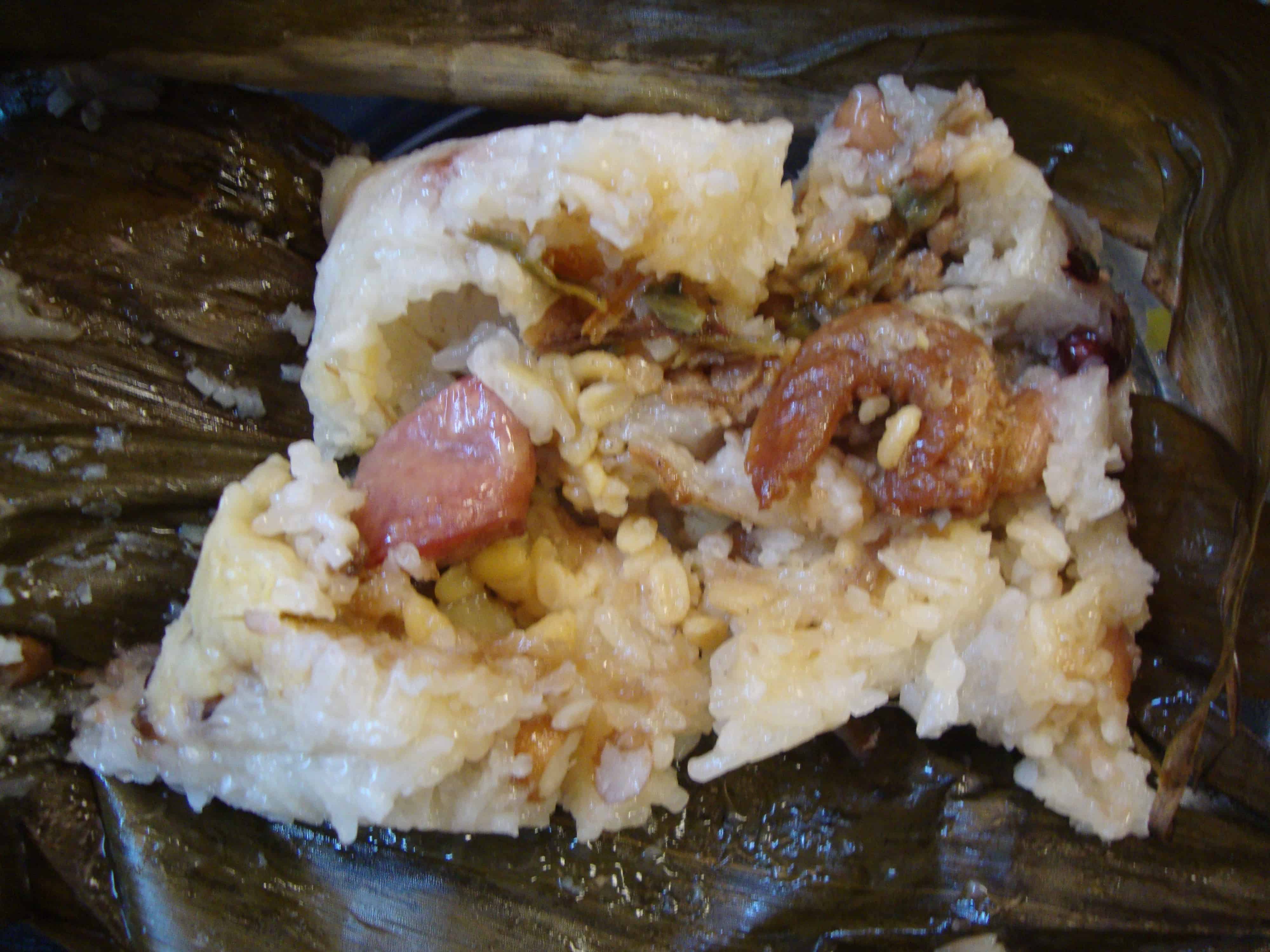 Last week we extolled the virtues of stuffed lotus leaves, also known as joong (Cantonese), zongzi (Mandarin) and Chinese tamales, as sold by an elderly woman at the corner of Mott and Hester streets in Chinatown.
Today I tried the zongzi at the NYC Cravings truck and was quite a happy camper.  Inside the wrapped leaf was glutinous rice, and inside the rice was Chinese sausage, dried shrimp, beans, greens, ground pork and what looked like oats.  At $4, it's not as good a deal as can be had in Chinatown for $1.50, but it was well within reasonable prices for midtown (and nothing is ever as cheap as Chinatown).
I'll post about NYC Cravings after I try a few more of their dishes.  Today I also had their delicious fried chicken, but I want to also try their pork chop and dumplings before giving a full review.