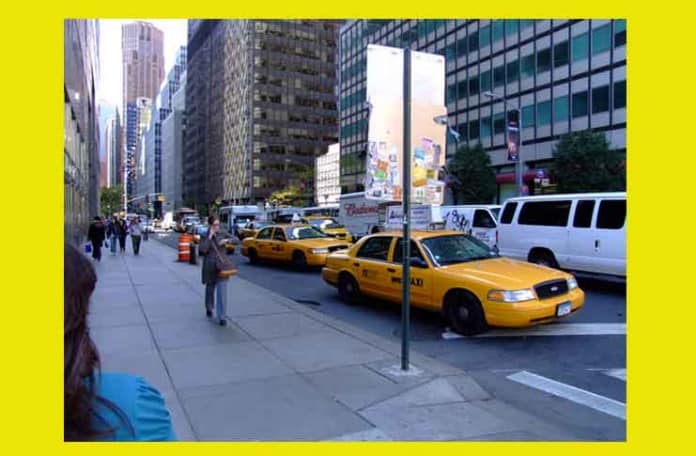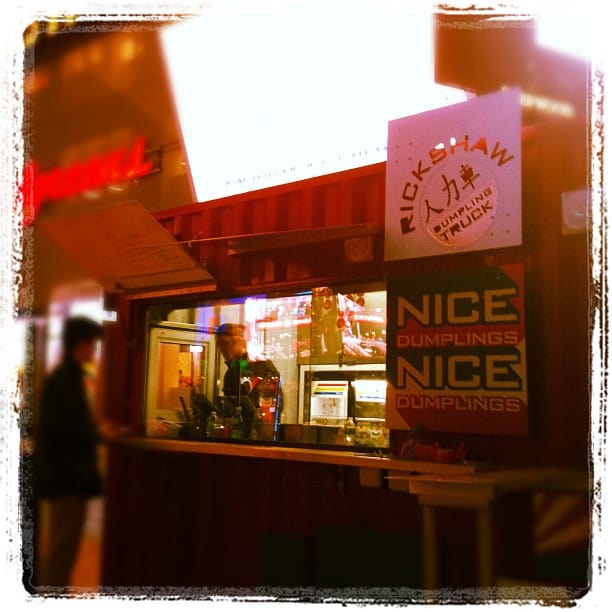 Food carts, food trucks, food trailers, and now – food containers.  Shipping containers are being re-purposed for all sorts of things.
In Brooklyn, they are the cornerstone of the DeKalb Market, and they were even lined and used as swimming pools.
Rickshaw Dumplings recently opened a shipping container serving dumplings and more in Times Square.
Last year, Singapore Takeout had a pop-up shipping container for 2 days in the Meatpacking District.  They served several dishes meant to introduce people to Singaporean cuisine.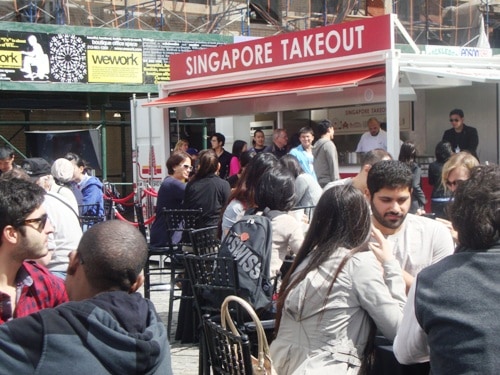 We may have to start a new category on New York Street Food for food containers (although we'll have to come up with a better name).