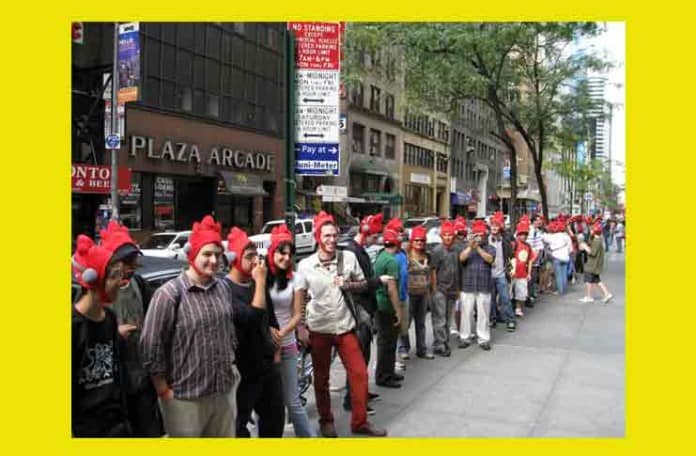 Like a chess grandmaster, Joey Chestnut, winner of the last 4 Nathan's hot dog eating contests, took on 5 amateurs taco eaters simultaneously at this weekend's San Francisco Street Food Festival.
Unlike most chess grandmasters taking on multiple competitors, he lost.  The 5 amateur contestants ate 31 tacos and Joey ate 27.  Not bad, but not good enough to win.  Video below.
Is it just us, or does anyone else think competitive eating is not really a sport.  We would like to know what you think  about competitive eating.  Please put your thoughts in the comments below.