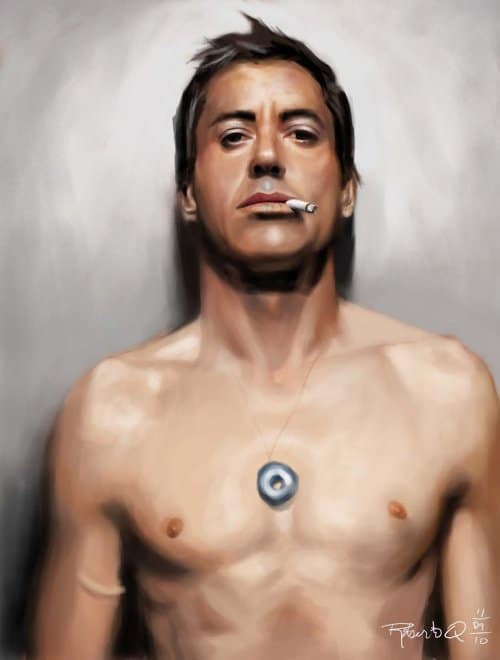 No, you're not reading the headline wrong. Chef Robert Downey Jr. will be opening a food truck…in a movie.
According to Variety via the NY Times, Chef Robert Downey Jr. has re-teamed with "Iron Man" director Jon Favreau on the indie ensemble comedy "Chef,". The "Iron Man" is going to become an "Iron Chef". Production starts July 8th in Los Angeles.
Favreau is directing from his own script, and Downey is starring as a man who loses his chef job and starts up a food truck to reclaim his artistic promise and reclaiming his estranged family.  Sofia Vergara,  John Leguizamo and Bobby Cannavale are also starring.
"Setting a film in the culinary world of Los Angeles offers wonderful opportunities for a character driven comedy"said Favreau.
Yeah, who can forget No Reservations? Oh yeah, we all have.