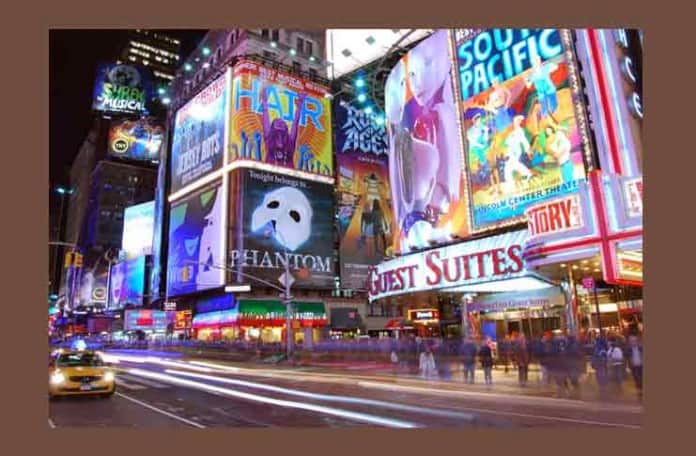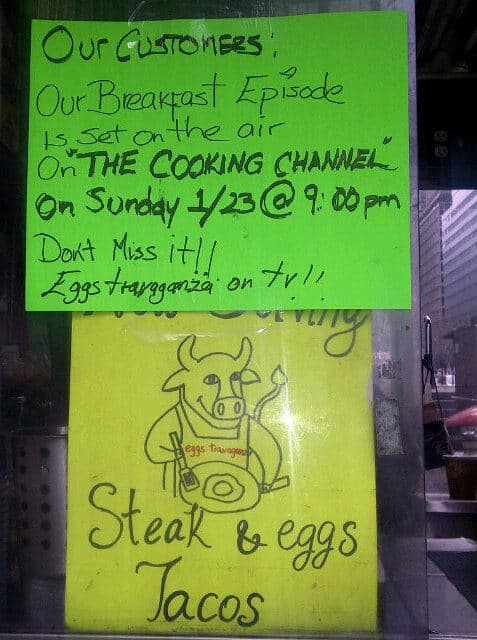 When we last went to the Eggs Travaganza cart about 2 months ago, Arturo told us the Cooking Channel had just been there filming a breakfast episode the day before, and it was going to air in January.
Well, the show is airing this weekend – Sunday, Jan 23rd at 9pm.  Check it out.  On Time Warner Cable downtown it's channel 51, but check your local listings.
Eggs Travaganza"s Mexican Wrap is delicious, and his expansion into lunch has been pretty successful too.
Congratulations Arturo.  We look forward to seeing you in the tube this weekend.
And if you want some fresh, tasty Mexican food for breakfast or lunch, the Eggs Travaganza cart is on the SE corner of 52nd St & Park Ave.