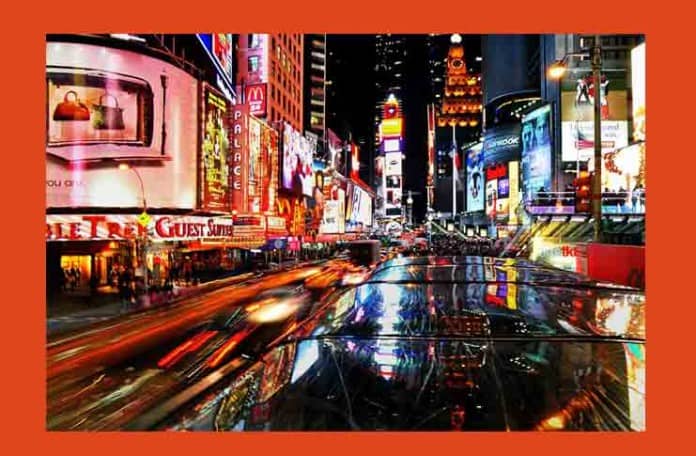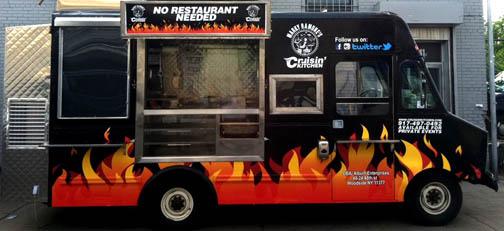 We know all about a heavy metal food truck, Grill 'Em All, and even got to try them on our last trip to L.A.  Now there's a punk rock food truck, with a real punk rocker behind it.
We got a tip from NYSF reader @CarlyFrankel, who saw the above food truck on East 23rd St, and asked us if we had ever seen it.  We never have, but did a little research on Marky Ramone's Cruisin' Kitchen.
It turns out Brooklyn's Marky Ramone is also a chef, with his own pasta sauce available online and at 10 different stores in the tri-state area.
Marky teamed up with chef Keith Album to start Marky Ramone's Cruisin' Kitchen.  From a look at their twitter account, it seems like the truck has been mainly going to events on Long Island, but last week they were in front of the Gramercy Theater on East 23rd St during Marky Ramone's show there.
Carly said the meatballs on the Cruisin' Kitchen looked good, but she had just eaten.  If anyone has tried the Cruisin' Kitchen, or Marky Ramone's Pasta Sauce, please let us know in the comments or by email to perry@newyorkstreetfood.com.
Hey, even punk rockers gotta eat!