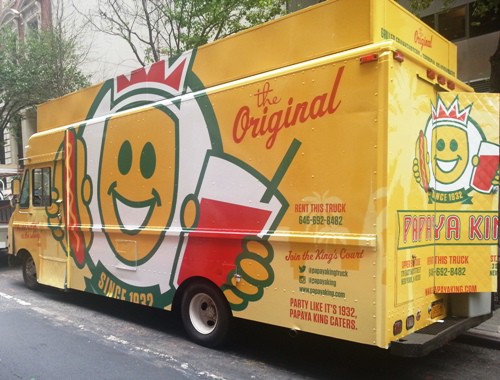 Most New Yorkers, and many non-natives, are familiar with Papaya King and Gray's Papaya. These hot dog purveyors used to be fixtures on major crosstown corners in Manhattan (8th St, 14th St, 72nd St, 86th St, etc), but due to rising rents, there are only two Papaya Kings and one Gray's Papaya left.
Papaya King has been around since 1932(!) and their flagship store is on 86th St & 3rd Ave, with a 2nd one on St. Marks Place. Talking to Wayne on the truck, he said that Tuesday (6/24) was the first day on the street with their new food truck.
Papaya King regularly shows up in NYC Cheap Eats articles. Two hot dogs and a 16 oz. papaya or coconut drink (King's Combo) costs well under $10. We're not sure how much it is at the store, but on the truck the King's Combo cost $7, which is what we ordered.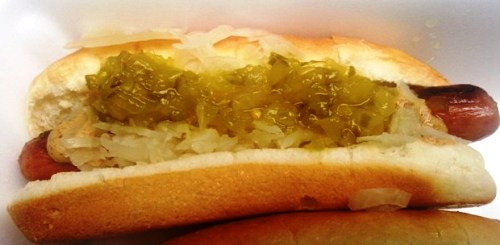 After ordering, we noticed an old friend working in the truck. It was Noz, one of the original guys in the Phil's Steaks truck.
We haven't been to Papaya King in a long time, and forgot just how many toppings are available for free. Besides the standard mustard, relish, sauerkraut and sauteed onions, they also had melted cheese, raw onions, bacon, something called Hula Hula, onion crunchies, and a bunch of other toppings. You can see the menu here.
Our go-to on hot dogs is mustard, relish and sauerkraut. On the second one, we got sauteed onions, that vinegary NYC staple of hot dog vendors.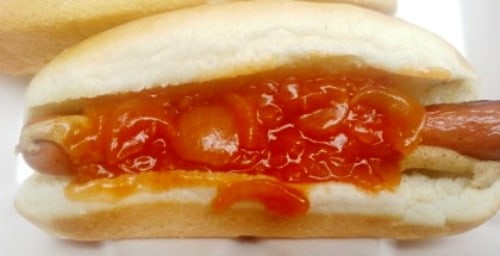 Papaya King lunches aren't made for over-analyzing. They aren't the highest-quality franks, but they are cheap and tasty, and won't mess up your system. Can there be higher praise?
With two hot dogs, toppings and a big, creamy, fruity drink for $7, this is ultimately a satisfying lunch. It's even more satisfying at the end of a night of drinking, but you'll have to go to one of the storefronts for that.
You can find the Papaya King truck on twitter here or on the Mobile Munchies twitter feed.