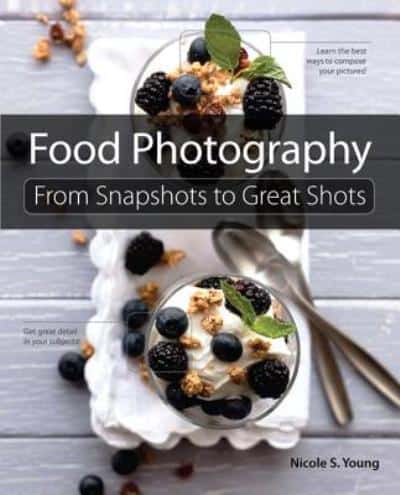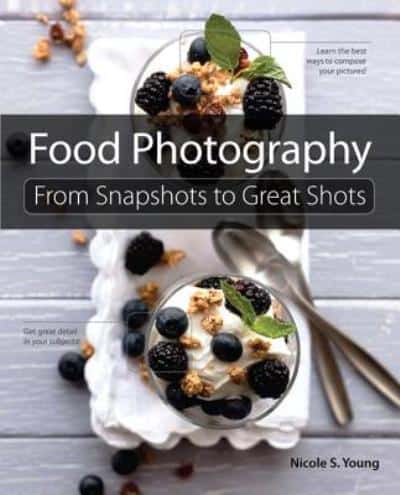 Even though I occasionally receive compliments on New York Street Food photos, I don't have any formal photography training, and have always wanted to learn more.
After doing a little research, I decided to get the book, Food Photography: From Snapshots to Great Shots by Nicole S. Young.  It was only $15 on Amazon, which is a great deal for all the information contained in the book.
I would consider myself a novice, not having any formal photography training, but I did learn the basics of apertures and shutter speed many years ago.   This book helped refresh my memory on the basics in Chapter 1, but then went way beyond basic knowledge with some very detailed information in later chapters.
Subsequent chapters were on equipment, lighting, styling & props, framing & composition, and editing & processing images with Adobe Photoshop.
The author, Nicole Young is a photographer and author who specializes in food photography, but she makes things easy to understand for the novice, and has more than enough information for the advanced photographer.  She is also an expert on Adobe Photoshop, for the more advanced photographers out there.
Whether you are a novice photographer like me, or a more advanced one, this book should help improve your food photography.  Even beginners can learn how to compose and frame food photos, no matter what equipment you have or don't have.  That's an important skill to learn, no matter what level photographer you are.