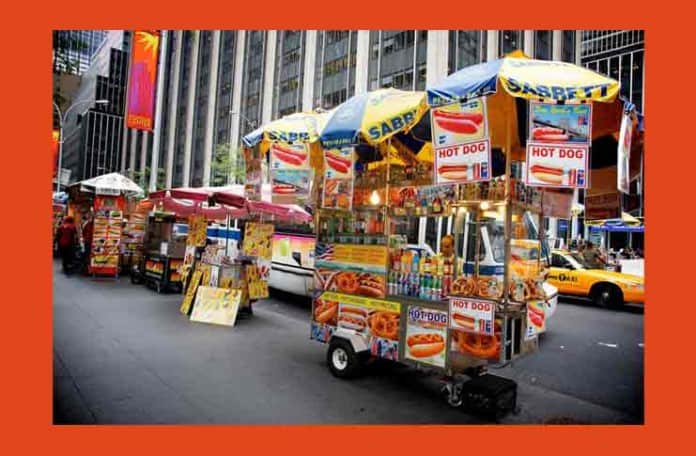 There are several upcoming festivals that may be of interest to New York Street Food readers.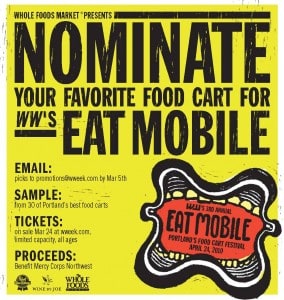 In Portland, Willamette Week's annual food cart festival, Eat Mobile, will take place on Saturday, April 24, 2010 under the Morrison Bridge at SE 3rd and Belmont.  Attendees will be able to sample from 30 food carts all in one place, for the same price it would cost to eat a full meal at one of them -$7.   All event proceeds benefit MercyCorps Northwest's local economic development program.  In addition to a copious amount of food and beer, vendors will compete for the coveted Carty Award; judges include a panel of food luminaries in town with International Association of Culinary Professionals.  They are also looking for volunteers.  If you're interested please email promotions@wweek.com.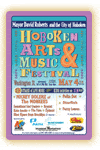 A little closer to home is the Hoboken Arts & Music Festival on Sunday, May 2nd.  There will be 3 stages with lots of music including Fountains of Wayne, Freedy Johnston and many others, as well as over 300 artists, crafters, photographers, local businesses, restaurants, food vendors & more. The festival is located only 3 blocks from public transportation: PATH, NJ Transit and NY Waterways Ferries.  Our friends at The Taco Truck will be there.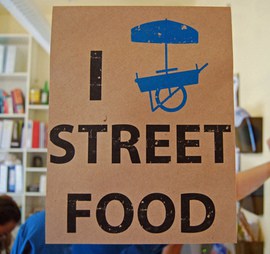 Saturday, August 21st  has officially been announced as the date for the second SF Street Food Festival.  The event will be exponentially bigger than last year, with close to 40 vendors (including those who will roam the crowd) taking over five blocks of the Mission as well as neighboring Garfield Park. We hear that Treat Street will be turning into Sweet Street for the day.  If you were intimidated by last year's lines for food, rest assured that organizers are working on it and don't want it to be a concern this time.  Location: Folsom between 24th and 26th Streets; 25th St. between Shotwell and Treat; Treat between 25th and 26th Streets; and Garfield Park.  Cost: Free.  You can follow them on Twitter@SFoodie.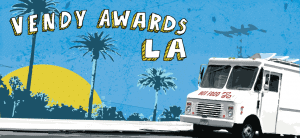 And last, but certainly not least, is the inaugural edition of the Vendy Awards L.A. on May 15th in MacArthur Park.  Tickets cost $50 and can be purchased here.  Since the Street Vendor Project is a non-profit organization that strives to better working conditions for street vendors, the tickets are tax deductible.  We thought you would appreciate that fact, with today being April 15th.  Vendor nominations close today and they are still looking for a few more qualified judges.