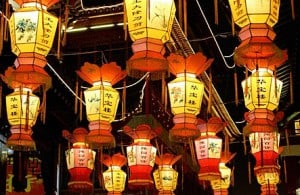 Malaysia – Kitchen For The World is coming to New York with a bunch of great looking events.  These events are intended to raise awareness of Malaysian cuisine, which is an amalgam of Malay, Chinese and Indian cuisines, with a smattering of Portuguese, Thai, Indonesian and even Middle Eastern influences thrown in for good measure.  There will be numerous events over the next 6 months or so.
Malaysian Restaurant Week is scheduled for April 12-18, but there are two other things catching our eye.
Night Market hosted by David Chang – Inspired by the festive night markets of Asia–from Taipei and Singapore to Hong Kong and Kyoto–LUCKYRICE is throwing a giant party with Momofuku chef David Chang and surprise friends. Centralized under the historical and newly re-opened Archway Under the Manhattan Bridge in Brooklyn's DUMBO, the outdoor feast will serve up traditional Asian night market grub as well as some not-so-traditional street food interpreted by some of the city's gastrohipsters.
Vendors will be selling Korean tacos stuffed with kimchee, hotdogs topped with Thai pickled cucumbers and mango, mouth-watering Vietnamese baguette sandwiches (banh mi) and other Asian street food–authentic and inspired. Along with food samples and beverages, we will be pouring beer, cocktails, tapioca tea and more. Admission to event for guests 21 and over only and includes access to our sponsored indoor bar.
Tickets are$50, which includes food samples and an indoor open bar. There will be additional food available for purchase from vendors.
Malaysian Food Truck – A traveling food truck in Manhattan will offer signature dishes from local Malaysian and Malaysian-inspired restaurants to hungry New Yorkers on September 15, 2010.  It sounds like a long time from now, but it will be here before you know it.
Here's the link to the festival website.  Sounds like some good times coming to New York courtesy of Malaysia.